10 tips for your personal vision with Schüco sliding doors
"Light and airy" were the main demands of modernism. In terms of technology and construction, a lot has changed in the 100 years since the famous Bauhaus in Weimar was founded. Yet what remains unchanged is the desire to get out of inside spaces. Well thought-out designs allow visionary concepts to be created with sustainable solutions for individual living environments. Inside becomes outside, space grows, air flows and the view is limitless.
1. Tip "View"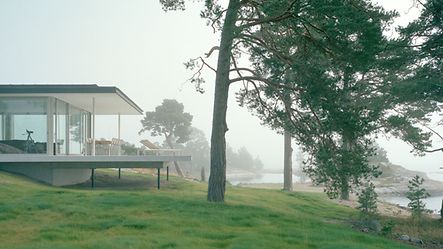 Which view do you want to frame?
A view of nature or an urban panorama gains more depth when you can sink right into it. The vista, that view from inside to outside, should showcase everything down to the last detail. Nothing should disturb or detract from the harmony between nature and architecture.
2. Tip "Angle of vision"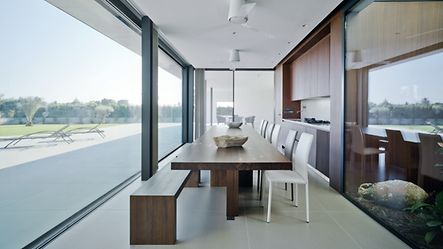 Check your angle of vision.
The position of the opening determines the view. Where are the opening vents and the fixed units? Does the window define the precise view? Does the sliding door open out across the full width of the building? Or is the view positioned over a corner so it would be nice if there were no unsightly mullions?
3. Tip "Framing"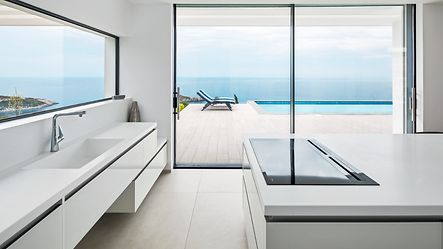 How much or little window frame do you want to see?
The choice of sliding door is key if you want to achieve maximum transparency. Thanks to frames concealed in walls and ceilings, as well as minimal profile face widths and installation depths, the visible components of the sliding door are reduced to a minimum, without having to sacrifice flexibility in the choice of opening types or surface finishing.
4. Tip "Transition"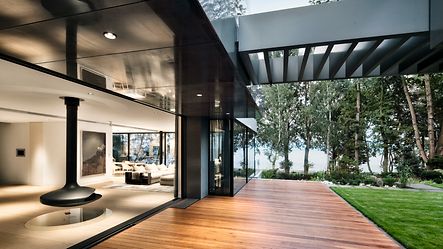 Appreciate the importance of a threshold-free transition.
Buildings and products should be equipped so that they can meet the current and potential future needs of all users and are as easy to operate as possible. Threshold-free transitions are convenient, they eliminate tripping hazards and are essential to meet the requirements of barrier-free building in accordance with DIN 18040.
5. Tip "Opening type"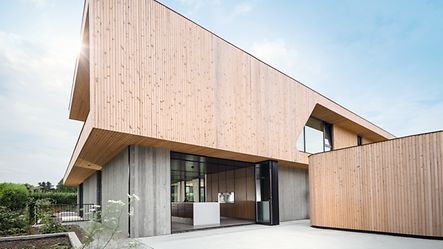 Which opening type are you?
Whether it is a sliding, lift-and-slide or bi-fold door, the selection of specific opening types depends on the design and project-specific requirements. In order to decide which type of sliding door works best in a building in terms of both function and appearance, some basic questions need to be answered. Is there enough space for glass units to slide in front of one another? Is it possible to insert it in the wall? Is the clear passage sufficient to allow maximum transparency?
6. Tip "Handle or command"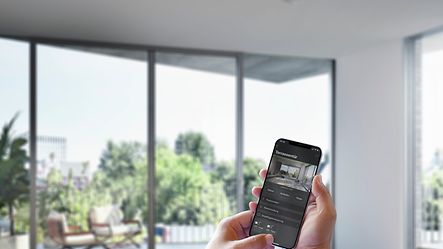 Would you like a handle or would a simple command suffice?
Whether manual or mechatronic, sliding doors must be easy to operate. Different technologies are available to put the functions into action – ranging from the selection of handles (including standard handles as well as fully integrated pull grips that can be operated with one hand) and operating switches on the window vent or wall that can be controlled via an app, right through to voice control.
7. Tip "Security"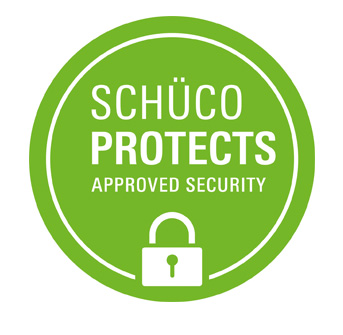 How secure should your sliding door be?
Protection from uninvited visitors should be taken into consideration. DIN EN 1627 lists requirements and classifications which apply to burglar-resistant building components such as doors and windows. A differentiation is made between the different Resistance Classes (RC), from RC 2 (recommended by the police) to RC 6.
8. Tip "Networking"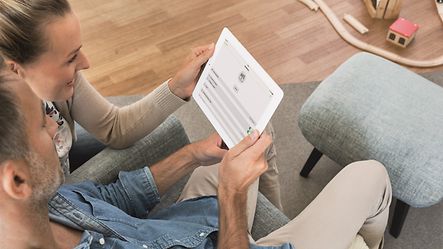 How networked are you?
It is no longer possible to build luxury residences without intelligent building technology. The networking and automation of building functions is essential for efficient and sustainable building management: for all climates, with functional flexibility and a unique aesthetic.
9. Tip "Today, tomorrow"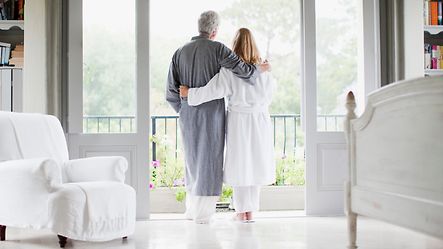 Think about tomorrow today!
The boundaries between comfort, security and benefits are fluid. Buildings and products should be designed to guarantee a broad range of use for almost everyone, regardless of their capabilities. With easy and intuitive operation.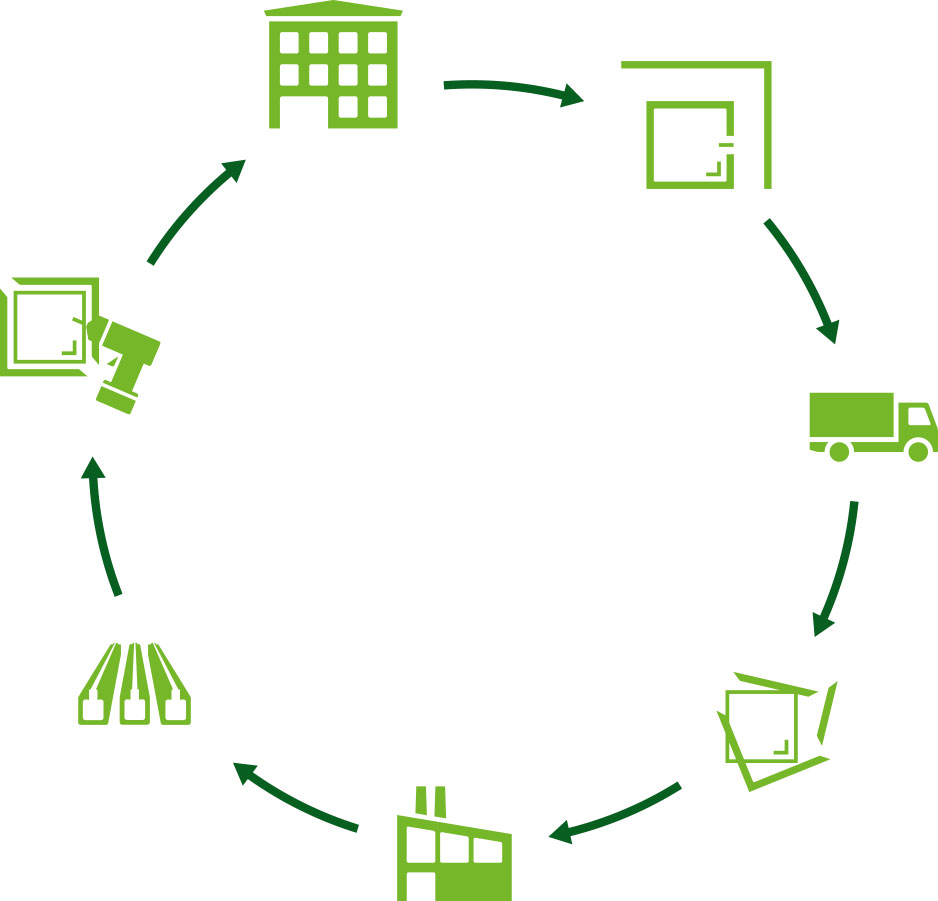 10. Tip "Life Cycle"
In harmony with the life cycle.
Good architecture means being ready for the future today – ecologically, economically and socially. It is no longer enough to simply produce building components in a sustainable way. Sustainable business practices encompass many things: the sustainable extraction of raw materials and the use of recycled material, as well as strict criteria for production, installation, use, and finally dismantling including recycling. 
More information about how Schüco windows, doors and sliding doors made from aluminium, PVC-U and steel can meet your sustainability requirements can be found here.