THE NEW GENERATION
Whether as sliding or lift-and-slide systems, Schüco aluminium system solutions allow maximum user comfort, thermal insulation, security and design to be perfectly combined. Narrow profile face widths enable large units with maximum light penetration.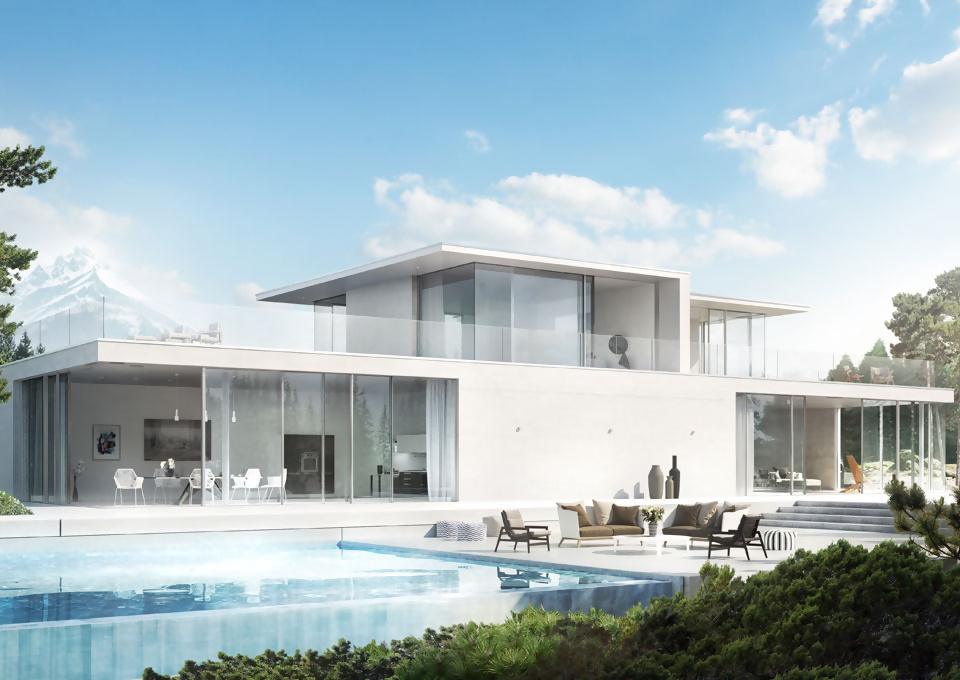 SCHÜCO ASS 77 PD SLIDING SYSTEM
The Schüco ASS 77 PD panoramic sliding system makes it possible to create room-height sliding systems with floor-to-ceiling glazing. It can either be operated manually or with electronic control. Architects and clients alike admire its slender profile face widths, flexible design options, and thermal insulation perfectly suited to any requirement.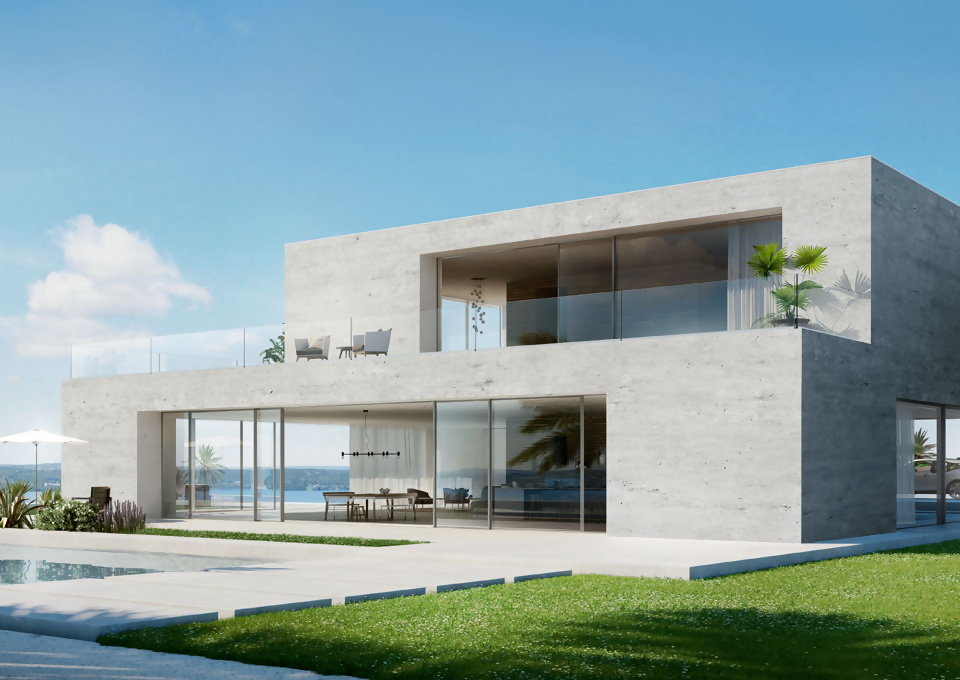 SCHÜCO ASE 67 PD SLIDING SYSTEM
The new Schüco ASE 67 PD panoramic sliding system was developed to meet every requirement in terms of comfort and design. A level threshold ensures ease of access, while the outer frame can be integrated in the walls of the building. This, along with the narrow profiles, guarantees maximum transparency. The puristic design means that the system is not only eye-catching, its look and feel also have the customary Schüco quality.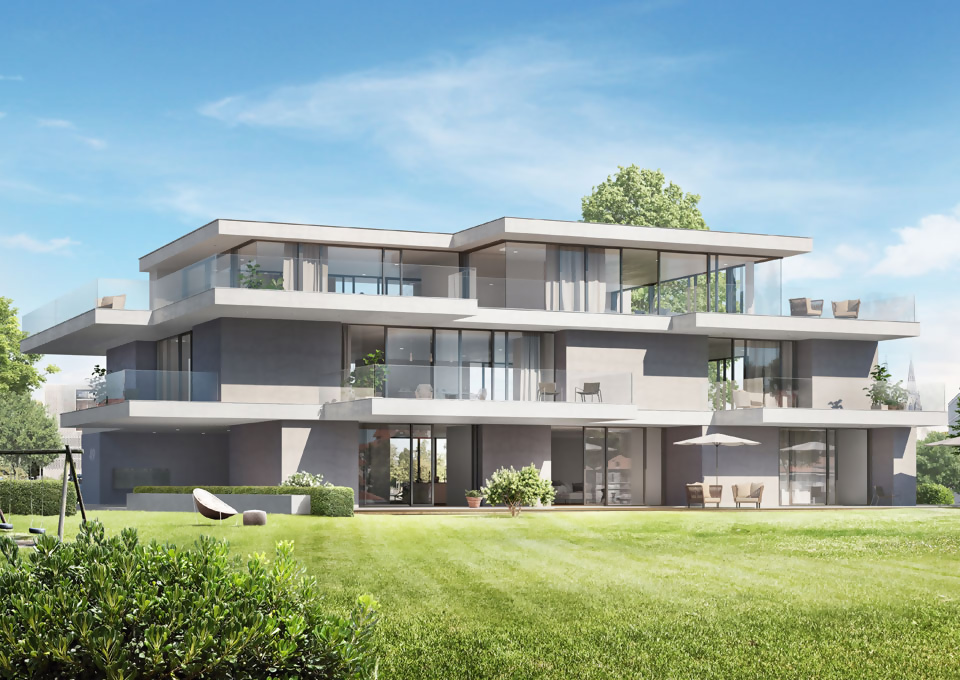 SCHÜCO ASE 60/80 SLIDING SYSTEM
With the new ASE 60/80 sliding system range, Schüco is opening up many new dimensions. With their optimised insulation zones, the profile systems offer significantly improved thermal insulation values in all basic depths, even up to passive house level (with a basic depth of 80 mm). The fittings system, which is also modular, can be used as both sliding and lift-and-slide fittings; apart from a few exceptions, all the components are identical.
DOWNLOAD NOW!
DISCOVER THE SCHÜCO SLIDING SYSTEMS IN THE CURRENT BROCHURES
DO YOU HAVE ANY QUESTIONS?
WE LOOK FORWARD TO YOUR ENQUIRY
We have specialised and reliable contact persons for any questions, problems and suggestions you may have.