A grip symbolises force. Or movement. Or both. It does not take much to move Schüco sliding systems. A smooth lever movement, a fingertip on a screen, or brushing a sensor-linked touch point are all sufficient to turn inside into outside, or vice versa. It does not matter whether it is manual or mechatronic operation: after all, it takes all 30 muscles in the forearm and hand to control the movement of your fingers – but it definitely will not require any force.
SLIDING TECHNOLOGY
Whether manual or mechatronic, Schüco sliding doors can be operated comfortably and, thanks to modern fittings solutions, offer maximum security and a unique design.
WHEN ALL YOU NEED IS A GRIP…
… or a word. We work with technology that moves functions – entirely without effort, or even with just a word. This, alongside maximum transparency, slimline profile geometries, and the highest comfort and security are our foundation.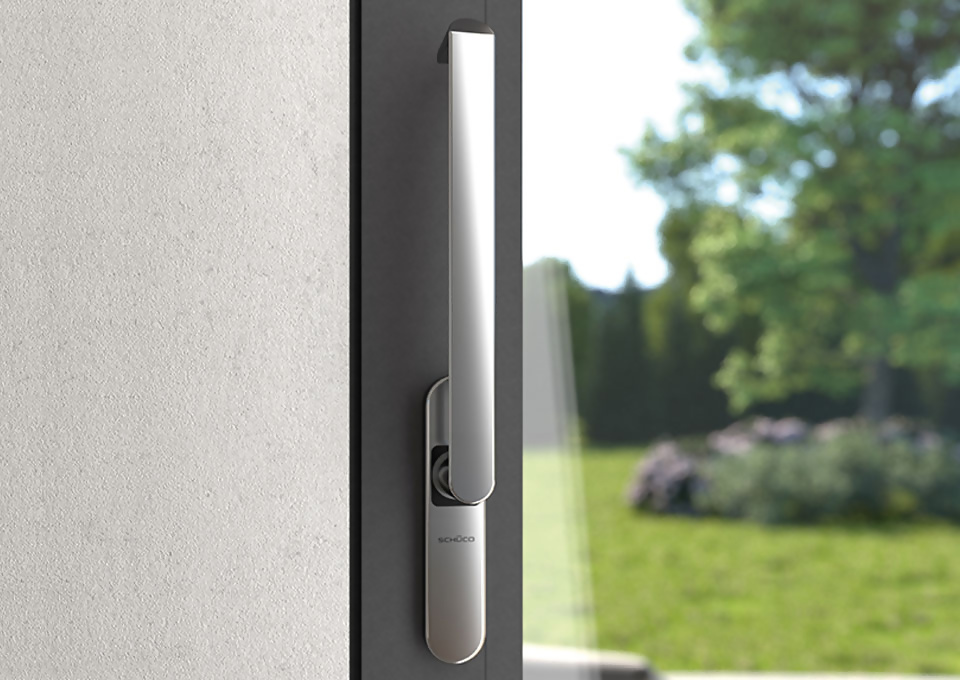 MANUAL OPERATION
A selection of handle options rounds out the overall sliding door system, ranging from the standard handle with flush pull grip to the fully integrated pull grip for a clean final appearance. The optional addition of the profile cylinder enables improved security and ensures the door can be locked from the inside and outside. Features such as SmartStop for gentle but effective braking and SmartClose to subsequently pull the moving leaf into the outer frame provide maximum comfort and security.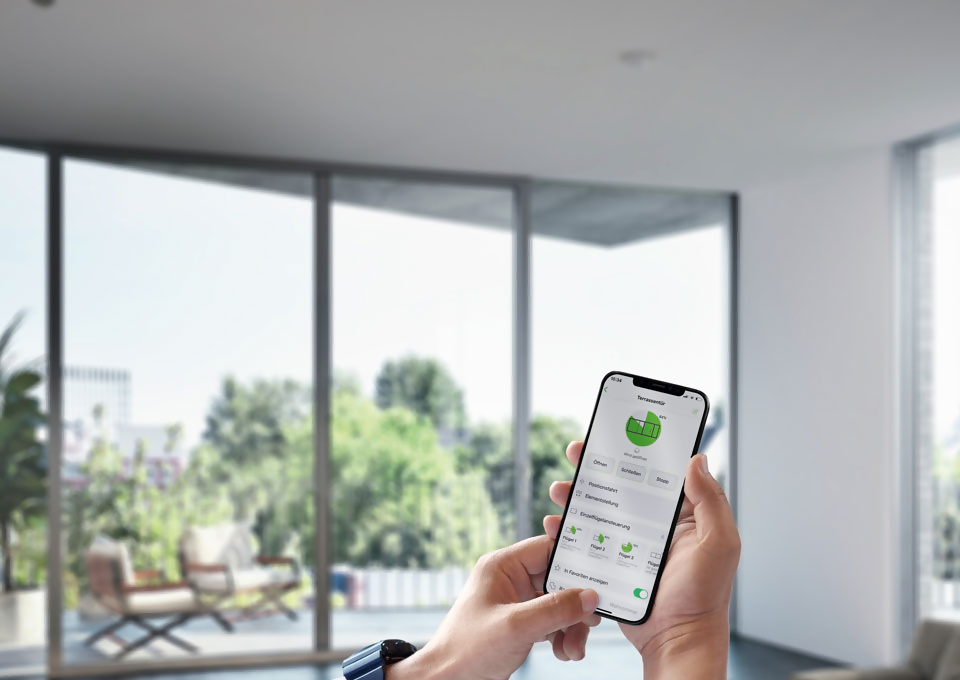 MECHATRONIC OPERATION
Schüco TipTronic is the first generation of concealed mechatronic fittings to combine energy management, security, building automation and design. It is fully integrated and can even be used on large-scale sliding and lift-and-slide doors. The operating options are diverse, from operating switches on the leaf or wall to the Schüco app and connection to the building automation system. Further control components also allow voice commands to be used.
Integrated software protection, concealed sensor strips and the optional use of security sensors fully secure the overall door system.
SMART BUILDING
The intelligent networking and automation of building functions is the key factor for efficient and sustainable building management.
BUILDING AUTOMATION BY SCHÜCO
Smart building and smart home technology is in high demand in luxury homes and villas. In commercial and residential construction, it is no longer possible to achieve a premium level without intelligent building technology. Schüco develops smart façades which form part of the complete vertical building envelope including sliding doors – for all climates, with functional flexibility and a unique aesthetic.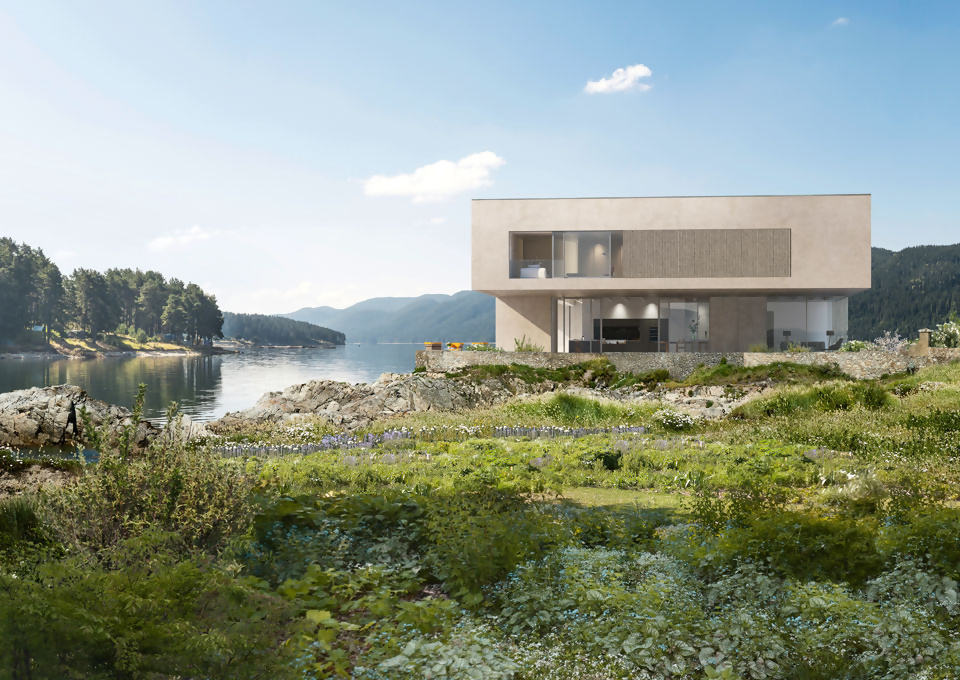 INVESTING IN THE FUTURE
Security: Communication between the smart façade and networked sensors meets the increasing demands for digital building security technology.
Energy: Thanks to the overarching networking, the intelligent façade helps to drastically reduce the energy consumption of buildings.
Comfort: Schüco Building Skin Control provides maximum operating comfort and flexibility for all vent sizes and weights, whether via simple operating switches, smartphone app, voice commands or completely autonomously by means of automation functions.
SCHÜCO BUILDING SKIN CONTROL
Schüco Building Skin Control (BSC) offers defined interfaces for maximum variety. It can be connected to open building management systems such as KNX or BACnet as well as external smart home systems such as Amazon Alexa.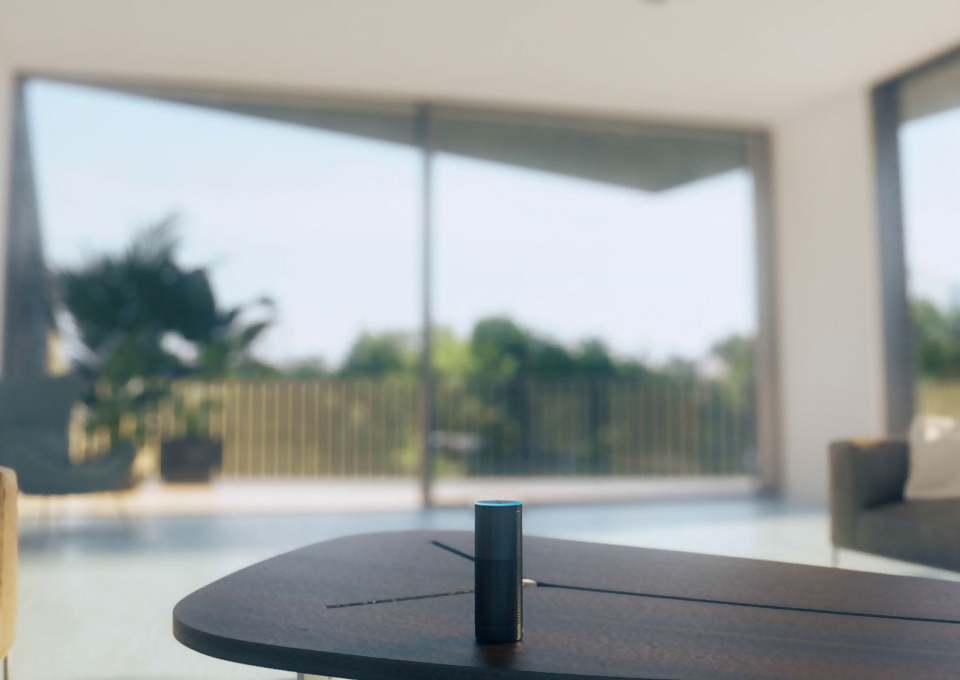 CONTROLLING THE SLIDING SYSTEM WITH AMAZON ALEXA
The innovative technology opens up entirely new levels of application freedom. With Schüco BSC, Schüco windows and sliding systems can be operated easily by means of voice command without having to use a smartphone or button. For example: "Alexa, ventilate the living room."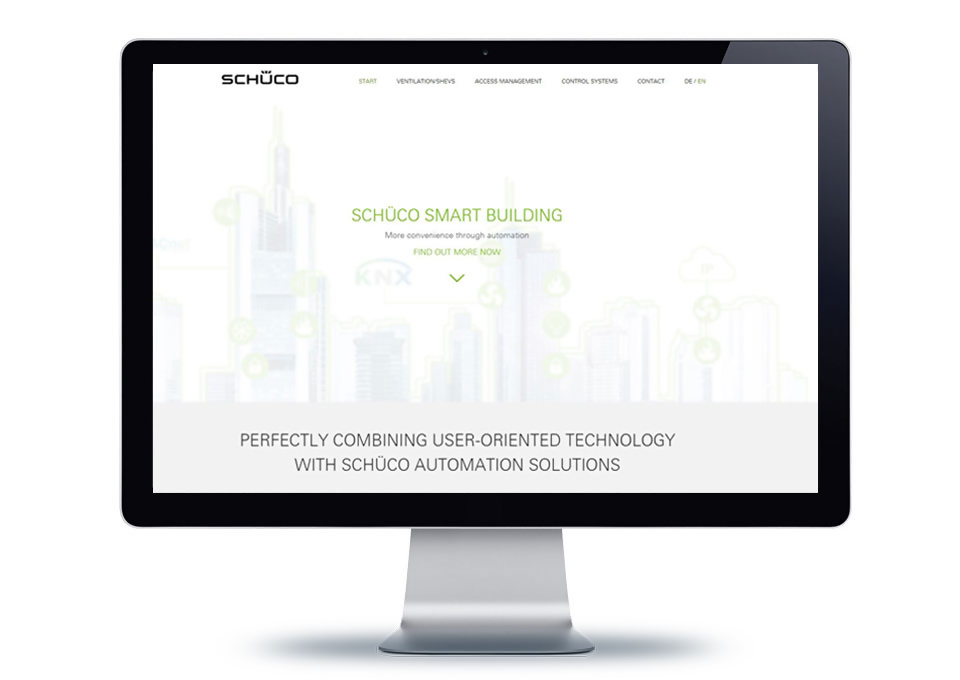 FURTHER INFORMATION
You can find more information about smart buildings in our web special:
WININCOME/SMART-BUILDING