One step can change everything: your perspective, state, consciousness. That step across the threshold to the outside provides freedom, moves the body and mind, and floods the senses. Various opening types and transitions without thresholds make it possible. Sustainable planning begins and ends with Schüco.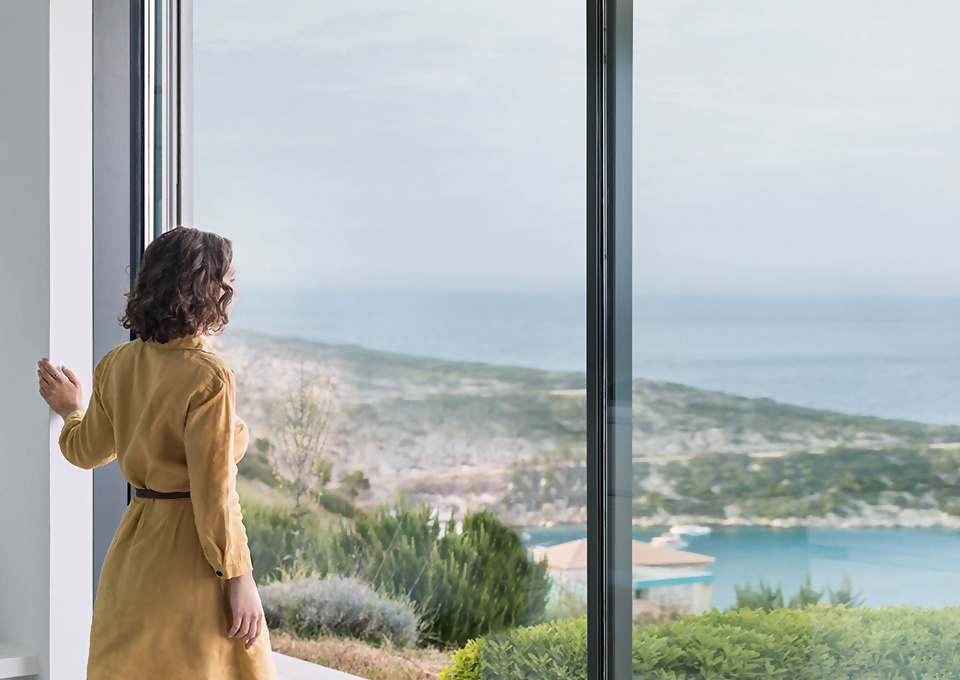 OPENING TYPES
Whether it is a sliding, lift-and-slide or folding sliding door, the selection of specific opening types depends on the planning and project-specific requirements.
SLIDING, LIFT-AND-SLIDE OR FOLDING
In order to decide which type of sliding door works best in a building in terms of both function and appearance, some basic questions need to be answered. Is there enough space for glass units to slide in front of one another? Is it possible to insert it in the wall? Is the clear passage sufficient to allow maximum transparency? Which material would work best? The function and materials of Schüco sliding doors and their benefits speak for themselves.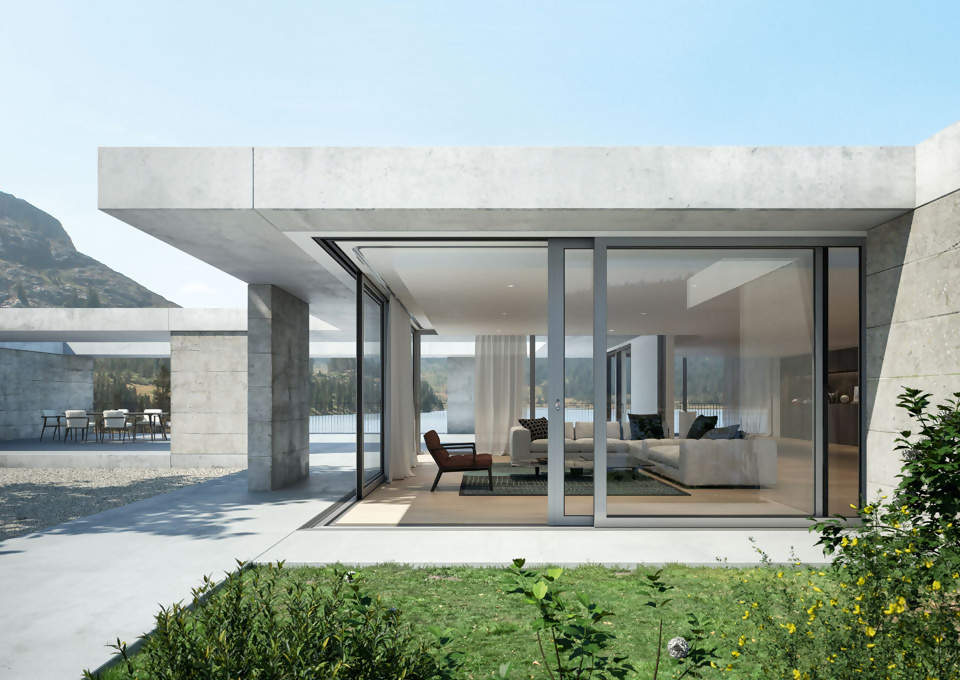 SLIDING
Heavy glass weights
Large leaf dimensions
Panorama design
Automated via TipTronic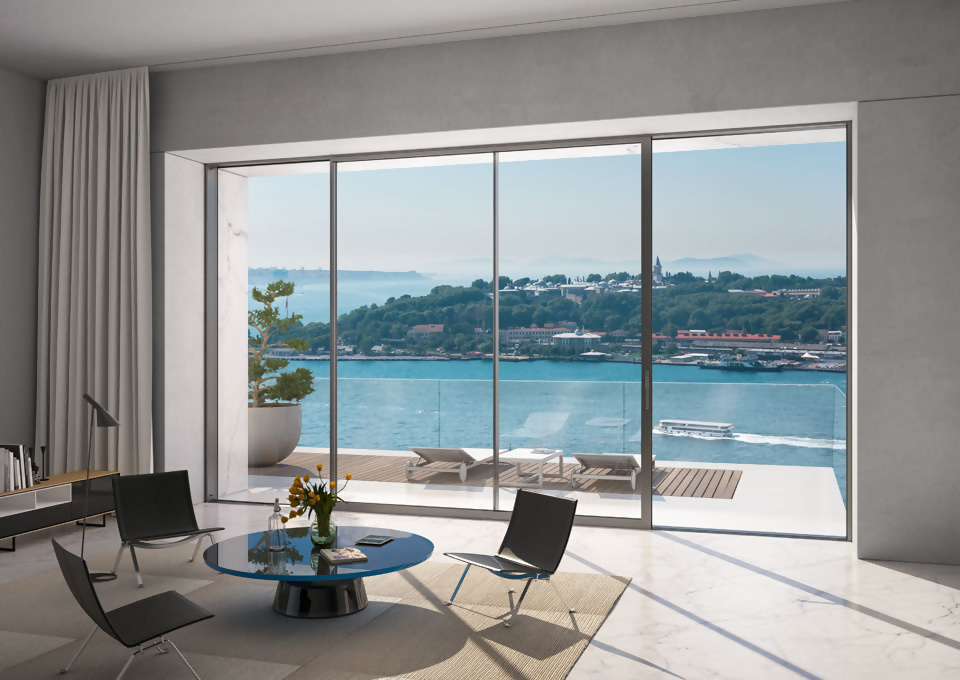 LIFT-AND-SLIDE
High level of wind resistance and watertightness
Low operating forces
Automated via TipTronic
Optional zero level threshold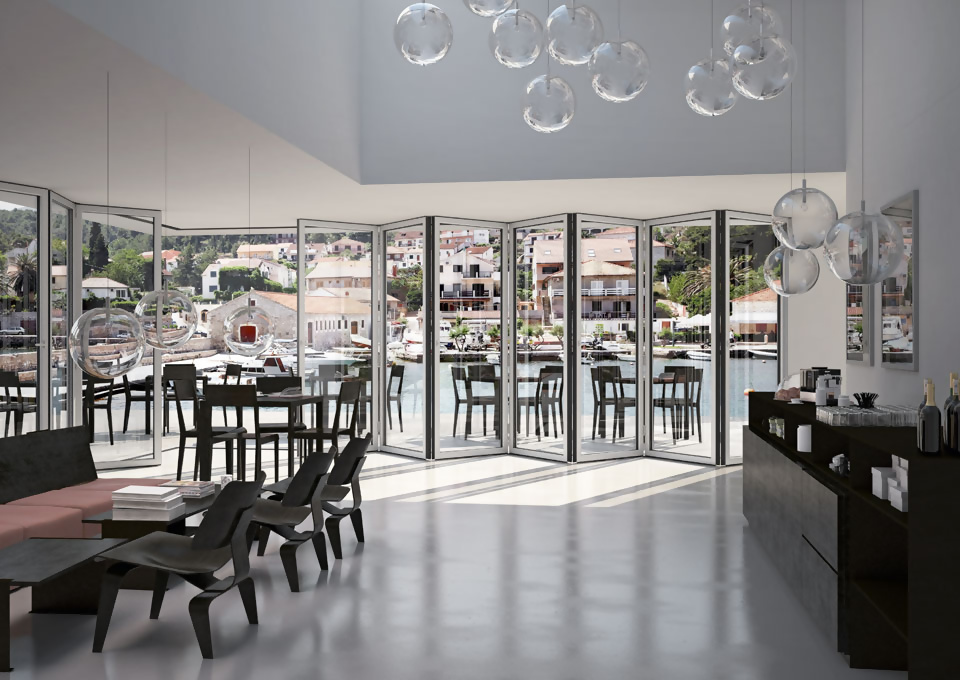 FOLDING SLIDING
Maximum opening width – no fixed glazed lights
Individual units can fold together completely into narrow stacks
Vertical subdivision as a design solution
Flexible use as a convertible façade and quick entry option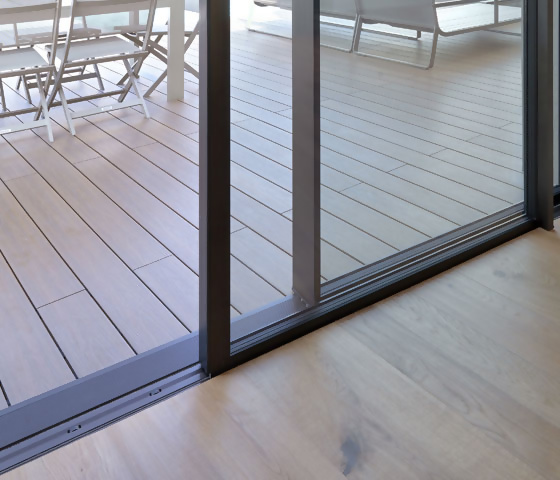 UNIVERSAL DESIGN
Universal design means creating an environment which is as accessible, convenient and practical as possible for everyone, regardless of age, size or ability.
STEP OUTSIDE EFFORTLESSLY
The boundaries between comfort, security and benefits are fluid. Buildings and products should be equipped so that they can meet the current and potential future needs of all users and are as easy to operate as possible.
PRINCIPLES OF MANAGEABILITY
The term universal design encompasses a variety of principles that contribute to maximum security and comfort for the user. In doing so, a broad range of use should be guaranteed for almost everyone, regardless of their capabilities. Maximum flexibility should be ensured in order to create options in terms of the method of use. Operation should be simple and intuitive, information should be recognisable to the senses, error tolerance should be maximised and the effort required from body and mind during use should be reduced to a minimum.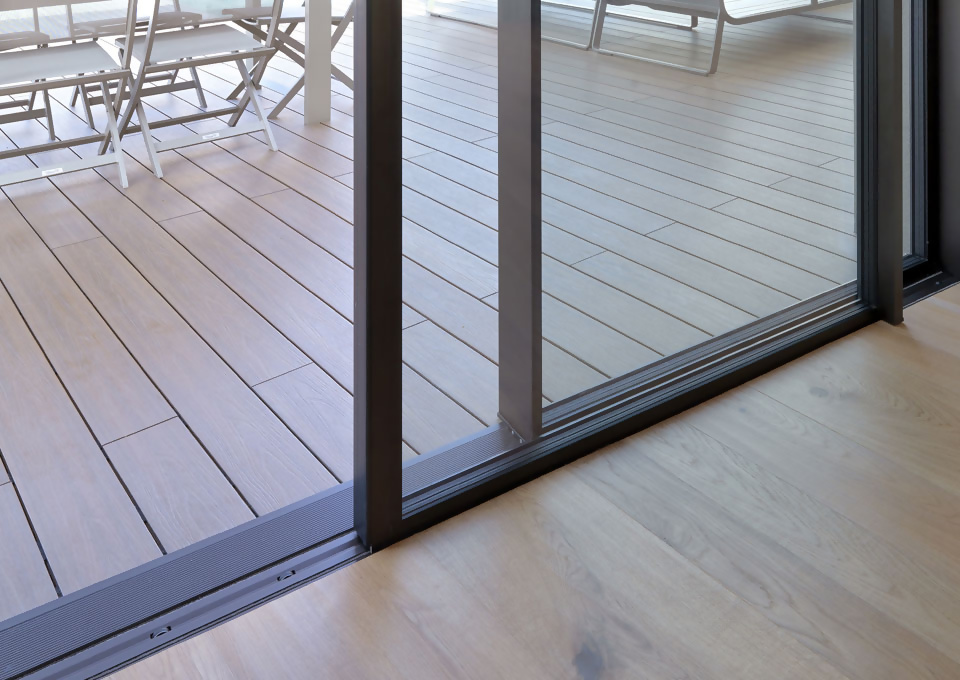 WITHOUT A SINGLE OBSTACLE
Seamless transitions are of course convenient, but also free from tripping hazards and essential for wheelchair users. Schüco offers optimal solutions ranging from smart comfort products to ones that are DIN compliant, regardless of whether it is by way of having freely adjustable operating forces, zero level thresholds, or threshold solutions that meet the requirements for easy-access construction of DIN 18040.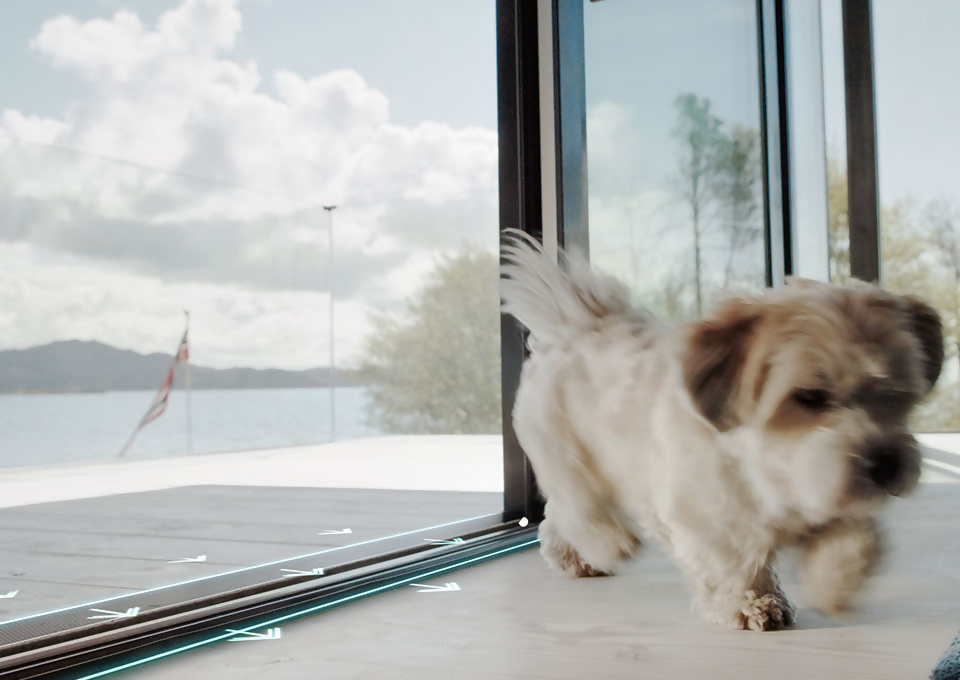 SEAMLESS – LOW THRESHOLD
Low threshold transitions from inside to outside have a great appeal, both visually and functionally. When the profile geometries are reduced to a minimum, even vanishing into the floor, wall and ceiling, leaving only a change in floor material to signal the transition, then design, comfort and security requirements are in harmony.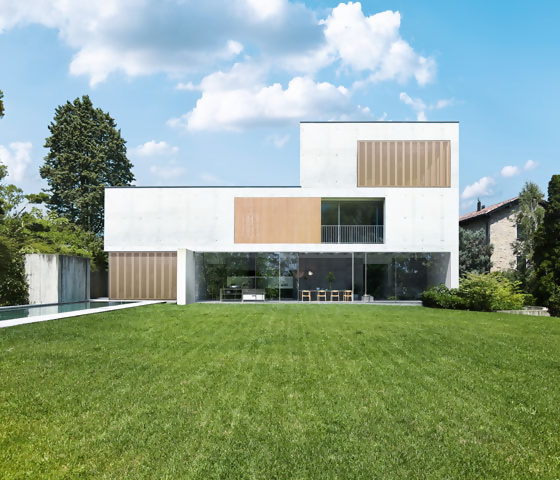 SUSTAINABILITY
Schüco is laying the foundations for sustainability in practice with technologies and systems that focus on people and which are in harmony with nature.
OUR STEP TOWARDS A BRIGHT FUTURE
Good architecture means being ready for the future today – ecologically, economically and socially. It is no longer enough to simply produce building components in a sustainable way. Sustainable action comprises many things: the sustainable extraction of raw materials and the use of recycled material, as well as strict criteria for production, installation, use, and then dismantling including recycling.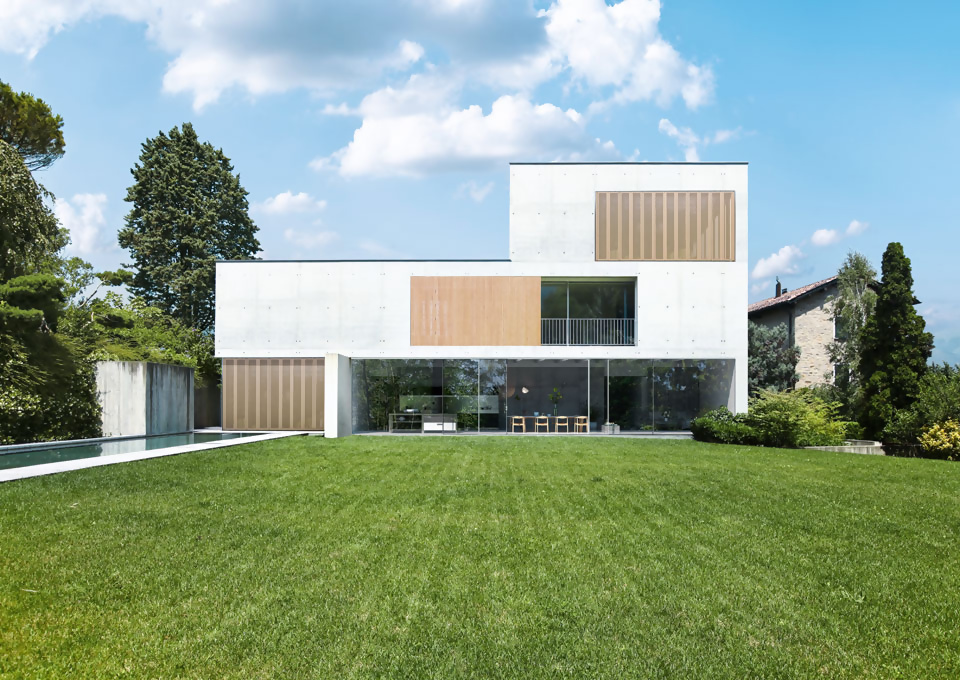 THE CRADLE TO CRADLE PHILOSOPHY
When it comes to implementing the C2C principle in the construction sector, Schüco leads the way with 43 systems already certified with silver status, and four more with bronze. All C2C-certified systems from Schüco are available as standard at no additional charge and already meet the standards of tomorrow. This also means that C2C-inspired properties retain their value better than conventional buildings.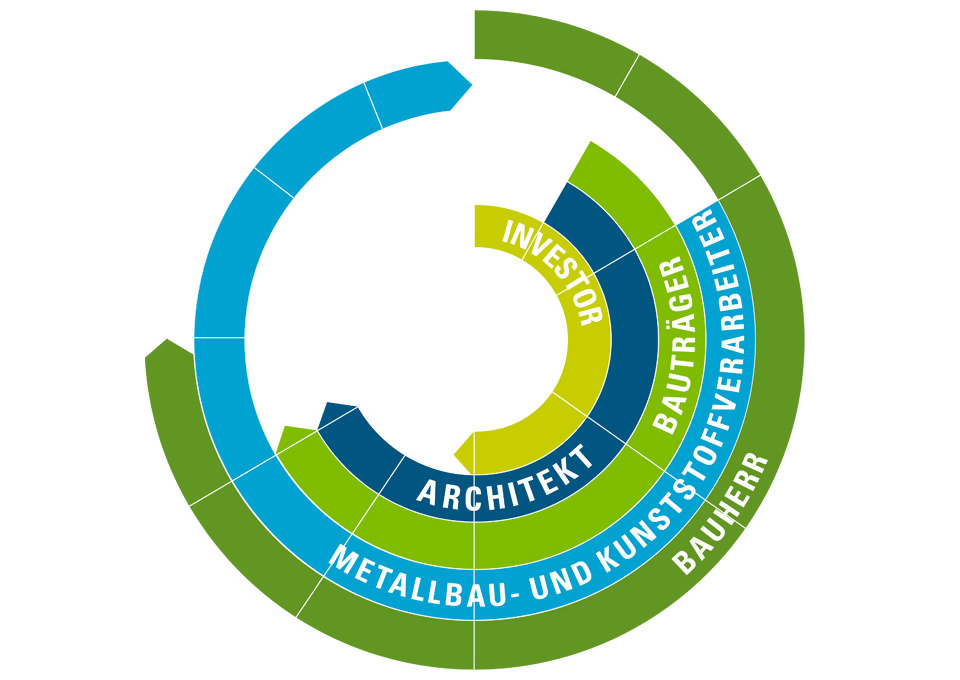 THE 360° SUSTAINABILITY APPROACH
Schüco offers window and façade systems for economical and future-proof buildings that conserve resources, along with all the necessary technical documentation and certification. The demand is for working and living spaces that meet the needs of users and promote health, while minimising the consumption of energy and conserving resources. This concerns the entire lifecycle of a product; from the production and usage phase through to recycling.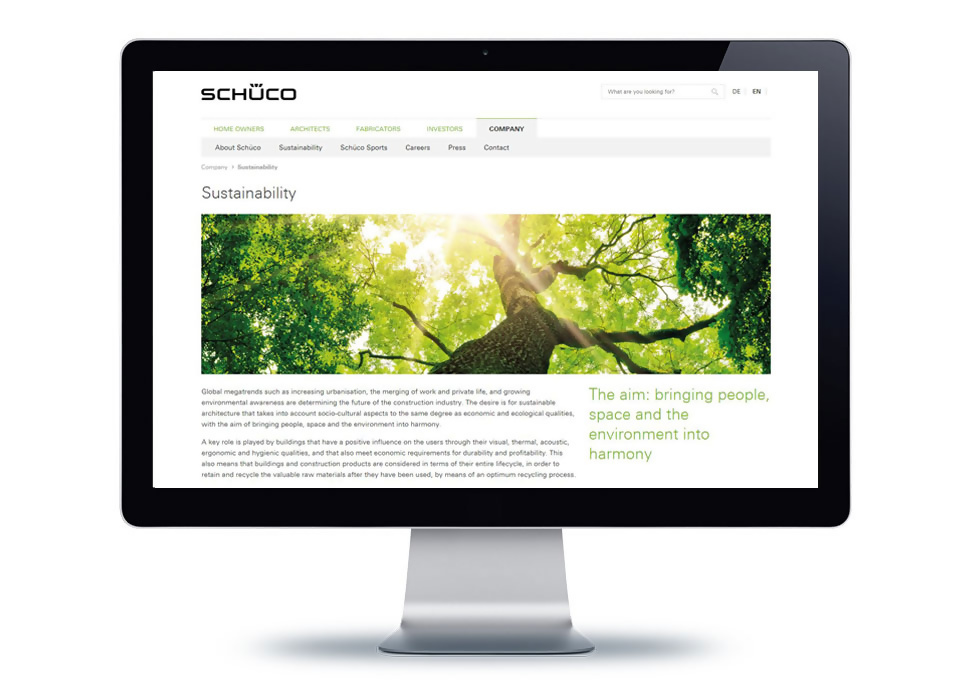 FURTHER INFORMATION
For more information about sustainability, visit