Fabrication benefits
Efficient fabrication with proven VISS system technology
All system components tested for the compatibility of the individual materials with glass-edge bonding
No approvals in individual cases for structural glazing steel façades (ETAG 002) and for TRAV
Technical information
Uf value of frame (≥)0.84 W/(m²·K)
Min. face width50 mm
Max. glass/panel thickness70 mm
Surface finishesRAL, Powder, Paint
Air permeabilityAE
WatertightnessRE 1200
Impact resistanceClass 5
Suitable for safety barrier loadingYes
Min. basic depth of mullion50 mm
Max. basic depth of mullion280 mm
Min.-max. basic depth of mullion50…280 mm
Max. face width60 mm
Min.-max. face width50…60 mm
Min. glass/panel thickness30 mm
Min.-max. glass/panel thickness30…70 mm
Butt joint width20 mm
Installation angle0-10°
Polygon façade angle5°
DrainageYes
Wind load resistance2.0 [kN/m²]
CE markingYes
RecyclableYes
StandardsEN ISO 10077
European Technical AssessmentYes
Colour-independentYes
Documentation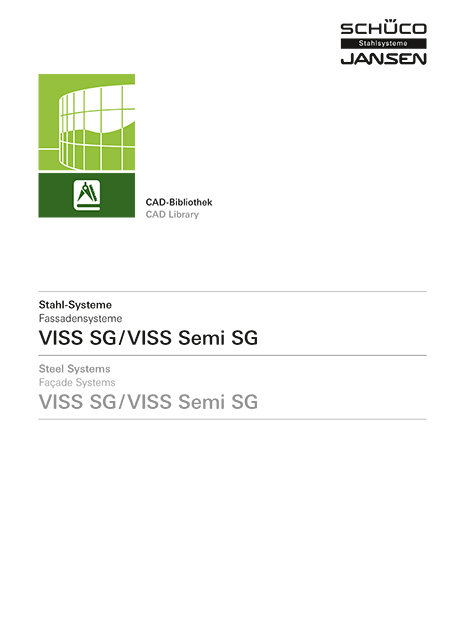 Façade Systems – VISS SG / Semi SG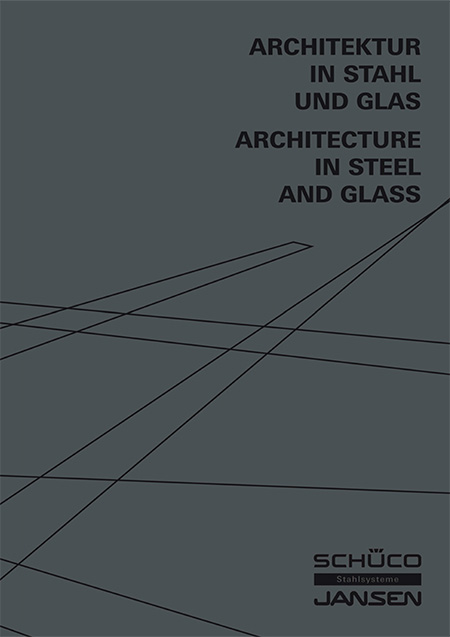 Architecture in steel and glass
Specification texts
VISS TVS SG
Thermally insulated, self-supporting steel façade system "without external cover caps and glass pressure plates, option with gas-tight (EN 1279, Part 3) or airtight (EN 1279, Part 2) pane edge joint"
As a mullion/transom construction for multi-storey façades with an internal and external face width of 50 mm
Load-bearing structure:
The load-bearing structure of the façade construction consists of rectangular multi-chamber hollow profiles.
The load-bearing profiles are on the room side.
The transom profiles are notched and overlap the mullions where they intersect, so that any moisture is reliably drained away.
On multi-storey façades, all horizontal joints must be constructed using the joint connectors and joint tolerance seals belonging to the system.
Appropriate system-based insert profiles and half profiles, as well as expansion joint seals, must be used for vertical expansion and assembly joints.
Up to 8-metre installation height, without mechanical fixing; > 8 metres, with additional mechanical fixing
Glazing / insert units:
In the production of double glazed units, a pane of heat soaked toughened safety glass is used on the outside.
The insulating glass is mechanically fixed to the structure of the façade using screw-in glazing clips which are inserted into the pane edge joint between the double glazing panes.
The maximum distances between supports of the clips are calculated in accordance with the tables and fabrication information provided by the system manufacturer.
Depending on the pane composition and when using reinforced glazing supports in conjunction with aluminium or steel insert profiles and heavy duty connecting spigots, glass loads of up to ____ kg can be transferred per pane field (see the fabrication documentation from the system manufacturer).
Storey-height glazing with safety requirements in accordance with TRAV must be secured individually with additional glazing clips.
The remaining 20 mm wide joint between the glass edges is closed with a PE filling tape and sealed with silicone sealant: DOW CORNING, DC 795/DC 797 – SIKA AG, Elastosil 600/605.
Ventilation:
The façades must be designed according to the principle of overall ventilation. From a unit height of 8 metres or 8 fields, the rebate base must be ventilated. For transom lengths > 1500 mm, there must be additional ventilation in the centre of the field.
Profile face widths:
Mullion, transom 50 mm
Profile basic depths, face width 50 mm:
(The formal dimensions given here are minimum requirements)
Mullion 25/50/60/80/95/120/140 mm
Transom 25/50/60/80/95/120/140 mm
Transom base point and
intermediate floor attachment 50/60/80/95/120/140 mm
Cover cap (transom)
(See architect folder for types) 12 mm
Test documents
Document type
Test type
Result
Classification
Document no. / Download
Prüfbericht
Wärmedurchgangskoeffizient
1,64 bzw. 1,92
EN ISO 10077
View onlineDownload (pdf, 2.3 MB)
Prüfbericht
Luftdurchlässigkeit
Schlagregendichtheit
Widerstand gegen Windlast
Pendelschlagversuch
Klasse AE
Klasse RE1200
2,0 zulässig, 3,0 erhöht
Klasse I5 / E5
EN 12152
EN 12154
EN 13116
EN 14019
View onlineDownload (pdf, 219.9 KB)
Prüfzeugnis
Pendelschlagversuch
Kategorie A, C2 und C3
View onlineDownload (pdf, 366.1 KB)
Gutachterliche Stellungnahme
Luftdurchlässigkeit
Schlagregendichtheit
Windwiderstandsfähigkeit
Klasse 4
Klasse 9A
B4/C4
EN 12207
EN 12208
EN 12210
View onlineDownload (pdf, 2.8 MB)
Gutachterliche Stellungnahme
Luftdurchlässigkeit
Schlagregendichtheit
Windwiderstandsfähigkeit
Klasse 4
Klasse 9A
B4/C4
EN 12207
EN 12208
EN 12210
View onlineDownload (pdf, 2.8 MB)
Gutachterliche Stellungnahme
Luftdurchlässigkeit
Schlagregendichtheit
Windwiderstandsfähigkeit
Windwiderstandsfähigkeit
Klasse 4
Klasse 9A
B4/C4 (2046×2046 mm)
B4/C3 (1600×2500 mm)
EN 12207
EN 12208
EN 12210
EN 12210
View onlineDownload (pdf, 2.9 MB)
Brochures