Fabrication benefits
Narrow face widths of 50 and 60 mm
Large-area façade units thanks to optimised statics
Variety of options for façade design with wide range of aluminium cover caps
High level of thermal insulation
Dry / pressure glazing system
Tested to British CWCT (Centre for Window and Cladding Technology) standards
TRAV approved
CE conformable
Technical information
Uf value of frame (≥)1.5 W/(m²·K)
Min. face width50 mm
Max. glass/panel thickness70 mm
Max. weight1800 kg
Surface finishesRAL, Powder, Paint
Air permeabilityAE
Max. sound reduction Rwp47 dB(A)
WatertightnessRE 1200
Impact resistanceClass 5
Burglar resistanceUp to RC4
Suitable for safety barrier loadingYes
Bullet resistanceUp to FB6
Min. basic depth of mullion50 mm
Max. basic depth of mullion280 mm
Min.-max. basic depth of mullion50…280 mm
Max. face width60 mm
Min.-max. face width50…60 mm
Min. glass/panel thickness6 mm
Min.-max. glass/panel thickness6…70 mm
Max. glass/infill weight1800 kg
Installation angle0-15°
DrainageYes
Drainage levels2
Wind load resistance2.0 [kN/m²]
Sun shading attachmentYes
Security systemYes
CertificatesEPD
CE markingYes
RecyclableYes
StandardsDIN EN 1627, DIN EN 13830, EN 1522
CWCT certifiedYes
Building authority approvalYes
Colour-independentYes
Documentation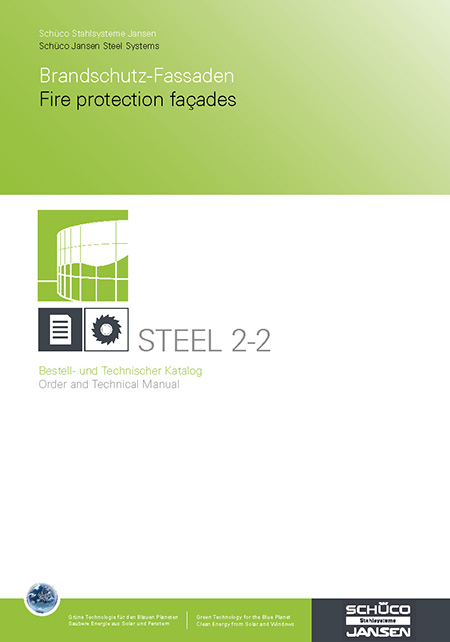 Order and technical manual 2-2 – Fire-resistant façades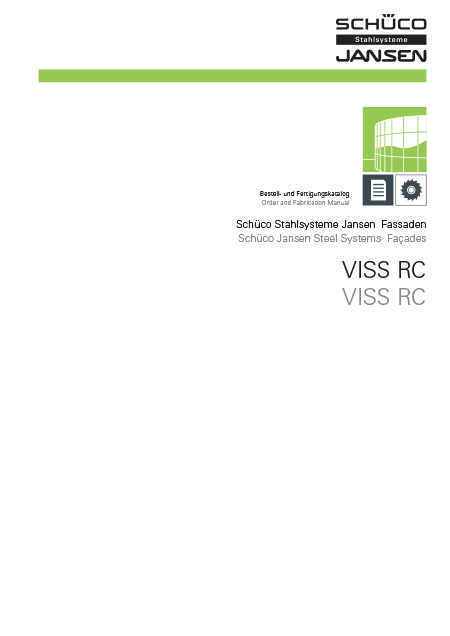 Order and fabrication manual – VISS RC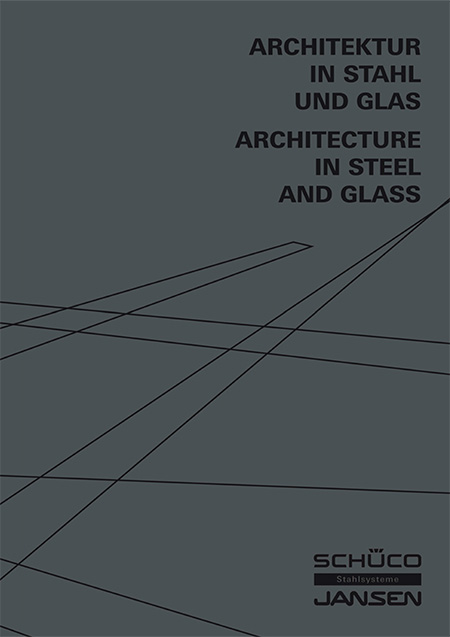 Architecture in steel and glass
Specification texts
VISS TV
WK2 in accordance with DIN EN 1627 – Test report 211 30923
Thermally insulated mullion/transom construction for single and multi-storey façades
Design features:
The load-bearing structure of the façade construction consists of right-angled or specially shaped steel hollow profiles with a face width of 50/60 mm and different basic depths. The load-bearing profiles are on the room side. The transoms are welded to the mullions or are attached to them using special connecting spigots.
In the case of façade units with burglar-resistant requirements, the fabrication and assembly guidelines from the system provider must be observed.
External cover cap profiles in aluminium / stainless steel, face width 50/60 mm, with various depths and contours.
Glazing/panel thicknesses up to 70 mm may be used. All glazing, even in the insert units, lies in the same plane.
Insert units from the JANISOL / JANISOL primo systems can be installed in the burglar-resistant façade as door and window units with building attachments that conform to the test certificate.
All glazing and/or panels are sealed in using EPDM weatherstrips. The inner weatherstrips form the drainage level of the system. The top pane edge seal is covered by a tab, which is vulcanised to the horizontal weatherstrip. The rebate base is ventilated and the vapour pressure of the glazing rebate is equalised to the outside in a concealed manner, field by field, by means of deflector blocks in the transom area below the outer cover profile.
The pressure plates are connected to the load-bearing structure using stainless steel screws, centring washers and insulated fixing studs. The insulated fixing studs are clamped in the load-bearing structure.
There must not be any direct connections or thermal bridging caused by the screw connection between the load-bearing structure and the outer pressure plates. All screws for external use must be stainless steel.
Profile face widths:
Mullion, transom 50/60 mm
Profile basic depths, face width 50 mm:
(The formal dimensions given here are minimum requirements)
Mullion 25/50/60/80/95/120/140 mm
Transom 25/50/60/80/95/120/140 mm
Transom base point and
intermediate floor attachment 50/60/80/95/120/140 mm
Cover cap (mullion)
(See architect folder for types) 18 mm
Cover cap (transom)
(See architect folder for types) 12 mm
Profile basic depths, face width 60 mm:
(The formal dimensions given here are minimum requirements)
Mullion 25/50/80/100/120/150 mm
Transom 25/50/80/100/120/150 mm
Transom base point and
intermediate floor attachment 50/80/100/120/150 mm
Cover cap (mullion)
(See architect folder for types) 18 mm
Cover cap (transom)
(See architect folder for types) 12 mm
Test documents
Document type
Test type
Result
Classification
Document no. / Download
Prüfbericht
Schallmessung
Rw=50dB
Rw=50dB
View onlineDownload (pdf, 312.7 KB)
Prüfbericht
Pendelschlagversuch
Kategorie A
View onlineDownload (pdf, 563.9 KB)
Prüfbericht
Pendelschlagversuch
Kategorie A
View onlineDownload (pdf, 954.5 KB)
Prüfbericht
Einbruchhemmung
Einbruchhemmung
RC3
RC3
RC3
View onlineDownload (pdf, 521.9 KB)
Prüfzeugnis
Beschuß
FB4 NS
FB4 NS
View onlineDownload (pdf, 169.2 KB)
Gutachterliche Stellungnahme
Einbruchhemmung
Einbruchhemmung
RC2
RC2
EN 1627
View onlineDownload (pdf, 596.3 KB)
Gutachterliche Stellungnahme
Schlagregendichtheit
AE, RE 1200, 2000 Pa, I5/E5
CE Leistungswerte RC3
View onlineDownload (pdf, 323.9 KB)
Gutachterliche Stellungnahme
Einbruchhemmung
RC3
View onlineDownload (pdf, 947.7 KB)
Gutachterliche Stellungnahme
Luftdurchlässigkeit
Schlagregendichtheit
Widerstand gegen Windlast
Pendelschlagversuch
Klasse AE
Klasse RE 1200
2000 Pa/ 3000 Pa
I5 / E5
Klasse AE
Klasse RE 1200
2000 Pa/ 3000 Pa
I5 / E5
View onlineDownload (pdf, 323.9 KB)
Produktpass
Zulassung ohne Prüfung
View onlineDownload (pdf, 4.6 MB)