Fabrication benefits
Multifunctional components and prefabricated construction parts reduce fabrication time and increase process reliability
Vent fabrication without rolling: the split connection reduces the bi-metallic effect and meets increased security requirements
The use of a single range of fittings for sliding and lift-and-slide applications reduces complexity and storage
Screw-type corner cleats guarantee quiet and reversible fabrication
A continuous vent slider profile ensures reliable installation of the vent in the outer frame
Technical information
System basic depth80 mm
Max. vent width3500 mm
Max. vent height3500 mm
Max. vent weight500 kg
Min. face width40 mm
Max. glass/panel thickness60 mm
Uf value of frame (≥)1.4 W/(m²·K)
Uw value of window (≥)0.99 W/(m²·K)
Burglar resistanceUp to RC2
Max. sound reduction Rwp45 dB(A)
Min. system basic depth180 mm
Min.-max. system basic depth180…292 mm
Width of vent frame80 mm
Min. vent width630 mm
Min.-max. vent width630…3500 mm
Min. vent height1334 mm
Max. unit width21000 mm
Max. unit height3500 mm
Outer frame face width0 mm
Vent frame face width82 mm
Min. face width of interlocking section40 mm
Min. face width of mullion40 mm
Min.-max. face width of mullion40…107 mm
Min. face width of meeting stile172 mm
Min.-max. face width of meeting stile172…192 mm
Min.-max. glass/panel thickness36…60 mm
Threshold height< 12,5
Barrier-free (≤) 20 mmYes
Zero-level thresholdYes
Area of applicationExternal use, Commercial projects
Shear bondYes
Meeting stile designYes
Fixed lights/identified ventsYes
Number of tracksSingle track, Double track, Triple track
Track materialSteel
Surface finishesPowder, Paint
Concealed lockYes
Concealed drive systemYes
Operating forcesClass 1
Operating typemanual
TipTronicYes
Electronic driveYes
Opening typeType 1A, Type 1B, Type 1C, Type 1D, Type 2A, Type 2A/1, Type 2B, Type 2C, Type 2D, Type 2D/1, Type 2D/1 – 90° A, Type 2D/1 – 90° I, Type 3E, Type 3E/1, Type 3F, Type 1B.i 90° O, Type 1B.i 90° I
Air permeabilityClass 4
Wind resistance deflectionClass C5 / B5
Wind load resistanceC5/B5
WatertightnessE 900​
Electronic monitoringYes
CE markingYes
Colour-independentYes
Specification texts
Schüco ASE 80.HI highly thermally insulated, modular sliding and lift-and-slide system with either 180 mm or 280 mm frame basic depth with maximum transparency and light penetration.
Burglar resistance in accordance with DIN EN 1627 RC 2 (depending on the design option)
Design features:
Outer frame
Aluminium outer frame with thermal break, roller profiles made from folded stainless steel with V-shaped bearing surface to reduce friction for particularly quiet operation.
In the area of the connecting zone, all rolling areas are covered with plastic cover profiles.
A threshold height of max. 7 mm must be ensured by the bottom inner cover plate, which is extruded or screwed on the outer frame and acts as an additional anchor point for the finished floor level on the inside in conjunction with a permanently elastic expansion joint.
Vent profiles
The straight vent profiles are available with weights of 200 kg and 350 kg.
Particularly large and heavy vents for lift-and-slide units must be fitted with special cleats and additional roller carriages, up to a maximum weight of 500 kg.
The fittings components are concealed by a cover profile, ensuring that the straight design is maintained even when the vent is open. Thanks to the optional double split insulating bar, the impact of the bi-metallic effect is minimised and the functional reliability is increased when higher temperature differences are present between the inside and outside.
A central fittings groove guarantees optimum distribution of the glass weight and thereby quiet operation. Narrow vent profiles with a face width from just 82 mm. Vent weights up to 350 kg enable rooms flooded with light and a high level of transparency.
Interlock section
The interlock section with a face width from 94 mm. An integrated, continuous cover strip on the insides of the coupling profiles covers the fixing screws with a uniform appearance. Three sealing levels in the centre area for a reliable sealing function. The central gaskets in the magnetic design ensure reliable gasket pressure even with increased wind loads.
The transparency can be increased even more by means of the optional narrow interlock piece with a face width of just 40 mm.
Profile basic depths:
Outer frame: 180 mm, single and double-track
280 mm, triple-track
Vent frame: 80 mm
Profile face widths:
Outer frame Face width depends on type
Vent frame 82 mm or 92 mm depending on design
Maximum dimensions:
Vent dimensions (W x H): up to max. 3500 mm x 3200 mm or up to max. 3200 mm x 3500 mm
Glass thicknesses of 36 mm – 60 mm
Security:
Burglar resistance up to class RC 2 in accordance with DIN V ENV 1627.
Enables burglar resistance and minimises the bi-metallic effect in conjunction with the double split insulating bar in the vent profiles.
Additional functions:
Barrier-free, convenient level threshold with the lift-and-slide fittings type creates a particularly flat connection between inside and outside.
Support spring reduces operating forces for lifting the moving vent and increases comfort.
Handle damper gently dampens the lowering of the moving vent and the movement of the operating handle and is particularly suitable for use by vulnerable people such as children.
Safety barrier:
Additionally, a special U-shaped profile integrated in the load-bearing structure, with locating groove for the use of an LSG pane constructed from 2 panes of heat-soaked TSG, can be used in front of the opening units as a spandrel safety barrier.
CAD data
Planning principles
System drawings
Test documents
Document type
Test type
Result
Classification
Document no. / Download
Prüfbericht
Schallmessung
43
View onlineDownload (pdf, 539.5 KB)
Prüfzeugnis
Schallmessung
43
View onlineDownload (pdf, 225.2 KB)
Prüfzeugnis
Überrollbarkeit
Klasse: 4
View onlineDownload (pdf, 206.2 KB)
Prüfzeugnis
Überrollbarkeit
Klasse: 4
View onlineDownload (pdf, 202.6 KB)
Prüfzeugnis
Überrollbarkeit
Klasse: 4
View onlineDownload (pdf, 206.2 KB)
Prüfzeugnis
Luftdurchlässigkeit
Windwiderstandsfähigkeit
Schlagregendichtheit
Klassee: 4
Klasse: C1/B2
Klasse: 8A
View onlineDownload (pdf, 156.0 KB)
Prüfbericht
Schallmessung
Schallmessung
Schallmessung
40
41
dB
View onlineDownload (pdf, 816.6 KB)
Prüfbericht
Schallmessung
Schallmessung
Schallmessung
40
41
dB
View onlineDownload (pdf, 578.6 KB)
Prüfzeugnis
Luftdurchlässigkeit
Windwiderstandsfähigkeit
Schlagregendichtheit
Klassee: 4
Klasse: C1/B2
Klasse: 8A
View onlineDownload (pdf, 156.9 KB)
Prüfzeugnis
Überrollbarkeit
Klasse: 4
View onlineDownload (pdf, 202.6 KB)
Brochures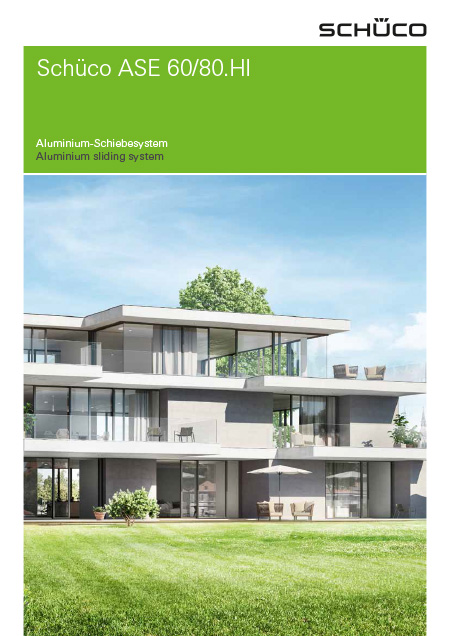 Schüco ASE 60/80.HI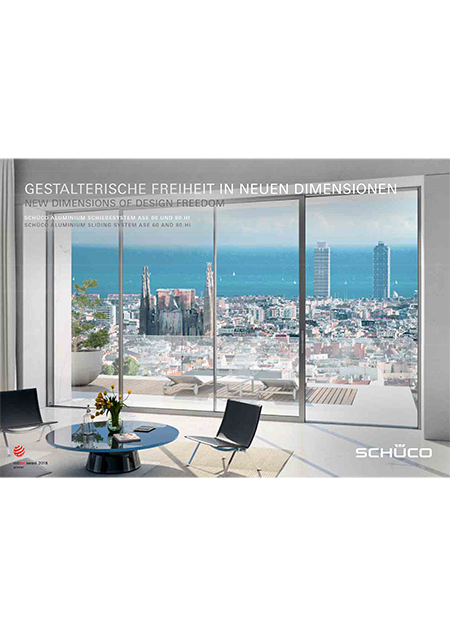 Schüco Aluminium Sliding System ASE 60/80.HI