Fabrication benefits
Extensive range of tools and machinery to support bonding processes
Easy, reliable bonding without waiting times thanks to adhesive tape as well as simple, economical glass bonding based on standard insulating glass with arrissed edges in accordance with ift guideline VE 08/4 (assessment basis for bonded glazing systems)
Efficient fabrication due to integration of functions, e.g. corner piece with integrated drainage
Maximum use of identical parts within the system and within the Schüco AWS modular system
Economical Schüco SimplySmart fabrication processes
Technical information
System basic depth75 mm
Min. face width55 mm
Uf value of frame (≥)1.7 W/(m²·K)
Max. glass/panel thickness50 mm
Max. vent width1450 mm
Max. vent height2500 mm
Max. sound reduction Rwp46 dB(A)
Air permeabilityClass 4
WatertightnessClass 9A
Burglar resistanceUp to RC2
Wind load resistanceClass C5 / B5
CE markingYes
Total basic depth85 mm
Width of vent frame85 mm
Max. vent weight160 kg
Min.-max. vent height540…2500 mm
Min.-max. vent width470…1450 mm
Outer frame face width55 mm
Vent frame face width0 mm
Max. face width of mullion102 mm
Min.-max. face width of mullion70…102 mm
Min.-max. glass/panel thickness26…50 mm
Shear bondYes
Concealed fittings systemYes
Surface finishesPowder, Anodised, Paint
Glass compositionTriple glazing
Opening type: manual, inward-openingTurn/tilt, Side-hung, Bottom-hung
Opening angle90 °
Mechanical strengthClass 4
Proof of durabilityClass 3
Uw value of window (≥)0.78 W/(m²·K)
Ug value of glass (≤)0.3 W/(m²·K)
Drainage levels3
Security glazingYes
Colour-independentYes
Specification texts
Schüco AWS 75 PD.SI, highly thermally insulated aluminium window system with concealed integrated opening vents
Design features:
Integrated system, the vent frames are positioned behind the rebate of the outer frames.
Face-fitted vent frame on the room side rebated by 10 mm from the frame edge.
The vent forms a flush shadow gap together with the internal strip of the outer frame.
Flush on the outside.
Thermally insulated insulating bars with hollow chambers form the rebate for the microcellular rubber centre gasket.
The vents are designed as a permanently bonded glazing system.
Glazing / opening units:
Glass/infill thicknesses of 22 – 50 mm with a maximum vent weight of 160 kg can be integrated in the construction.
For the opening units, a special pre-fabricated adapter profile with a gasket cord, acrylic tape and a gasket is installed on the profile of the load-bearing structure. This assumes the bonding function between the glass and the window vent profile. Furthermore, as it has an identical appearance to the glazing rebate gasket, the adapter profile creates a homogeneous look.
A gasket made from weather-resistant, black EPDM is positioned on the outside. The external bonded joint of the vent is fully concealed by a cover.
Glazing tolerances for the opening unit:
Recommendation for all insulating glass panes of the opening units: arrissed edges.
The minimum glass thickness of the outer pane is 6 mm or 8 mm, depending on the selected wind load zone.
Panes must be dimensioned in accordance with DIN EN 18008 or other applicable national standards.
The specifications of the system provider must be considered in order to ensure material compatibility.
Furthermore, the design and application recommendations of the relevant sealant and/or insulating glass manufacturer must be taken into account. In cases of doubt, the compatibility must be checked.
Profile basic depths:
Outer frame, mullion, transom 75 or 85 mm
Vent frame 85 mm
Profile face widths:
Outer frame, bottom 51 / 55 / 60 mm
Outer frame, side and top 51 / 55 / 60 mm
Expansion profile, side 55 mm
Insert outer frame 45 mm
Mullion 70 / 85 / 102 / 116 mm
Transom 70 / 85 / 102 / 116 mm
Vent frame (window) Concealed
Test documents
| Document type | Test type | Result | Classification | Document no. / Download |
| --- | --- | --- | --- | --- |
| Prüfzeugnis | Schallmessung | 46 (-1;-4) | | View onlineDownload (pdf, 406.8 KB) |
| Prüfzeugnis | Schallmessung | 40 (-2;-8) | | View onlineDownload (pdf, 407.7 KB) |
| Prüfzeugnis | Schallmessung | 40 (-2;-8) | | View onlineDownload (pdf, 406.4 KB) |
| Prüfzeugnis | Schallmessung | 46 (-2;-7) | | View onlineDownload (pdf, 406.0 KB) |
| Prüfzeugnis | Schallmessung | 46 (-1;-4) | | View onlineDownload (pdf, 405.6 KB) |
| Prüfzeugnis | Schallmessung | 37 (-2;-6) | | View onlineDownload (pdf, 412.9 KB) |
| Prüfzeugnis | Schallmessung | 37 (-2;-6) | | View onlineDownload (pdf, 414.6 KB) |
| Prüfbericht | Schallmessung | 37 (-2;-6) | | View onlineDownload (pdf, 413.1 KB) |
| Prüfzeugnis | Schallmessung | 37 (-2;-6) | | View onlineDownload (pdf, 411.8 KB) |
| Prüfzeugnis | Schallmessung | 41 (-1;-5) | | View onlineDownload (pdf, 224.3 KB) |
Brochures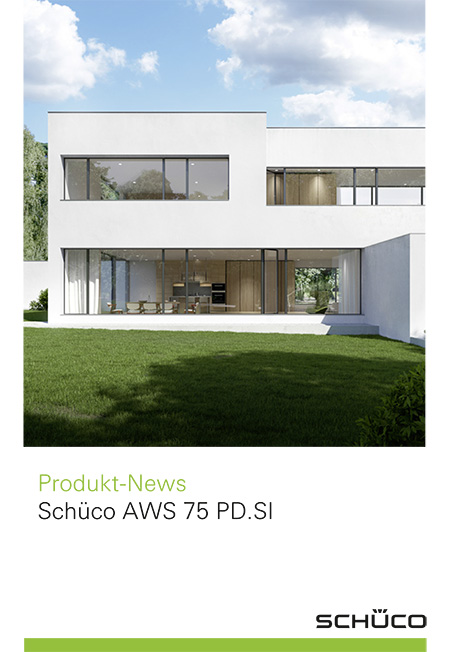 Product news – AWS 75 PD.SI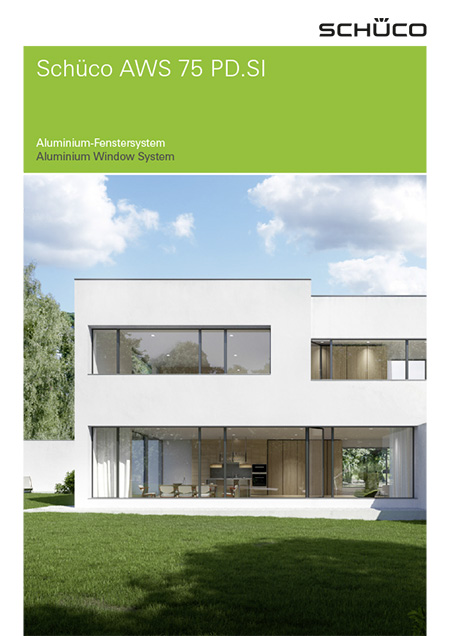 Schüco AWS 75 PD.SI datasheet