Accessories – visible individuality with style
From screening to flower boxes – Schüco accessories for balconies increase the feeling of well-being. The Schüco accessories increase the functionality and usage options of your balcony or terrace.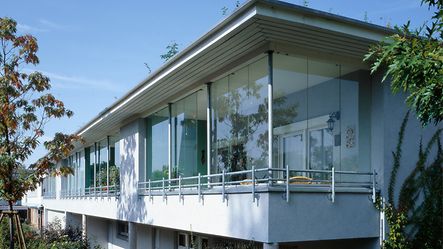 Balcony glazing
Schüco balcony glazing can be used to create additional space. The system allows the custom design of loggias and balconies, and extends the period in which they can be used in the spring and autumn.
The glass units are inconspicuous and offer effective protection against external factors such as weather, noise or heat. The panes of glass are also extremely easy to clean.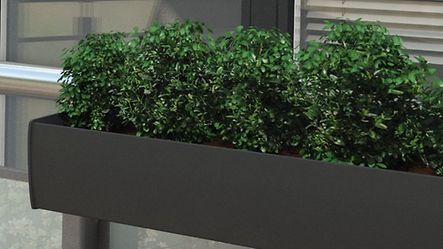 Flower box
The length of the complete flower box can be freely adapted. The intelligent components make it an attractive and reliable system solution.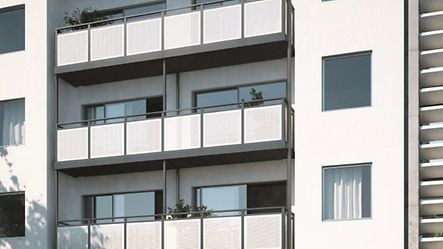 Screening
The correct screening between the edge profile and balustrade rail provides protection from the wind and weather, thereby creating a comfortable environment even in high buildings. The units are also eye-catching features in the appearance of the building.