Fabrication benefits
The same construction principle across all basic depths and maximum use of identical parts ensure professional, reliable fabrication
Reduced warehouse storage due to symmetrical profile construction
One barrel hinge for all applications: with clamping anchor technology as well as enhanced adjustment options for simple and time-saving installation
Easy to install unit for newbuilds and renovations by means of frame anchor and fixing lug thanks to central unit fixing in the aluminium
Thermally broken aluminium composite threshold with concealed fixing to building structure which can be removed or replaced retrospectively if it is damaged
Structurally optimised sealing of the base point: gasket installation without supplementary profiles and drip bar, tubular lip gasket with gasket lip (contact-free) as protection from water splashing and use across all systems (two or three sealing levels)
Technical information
System basic depth75 mm
Uf value of frame (≥)1.6 W/(m²·K)
Max. height3000 mm
Max. width1400 mm
Max. glass/panel thickness53 mm
Area of applicationResidential projects, Residential projects, Commercial projects
Surface finishesPowder, Anodised
Air permeabilityClass 4
WatertightnessE 750​
Wind load resistanceClass C3 / B3
Burglar resistanceUp to RC2
Impact resistanceClass 1
Ud value of door (≥)1.1 W/(m²·K)
Max. vent weight200 kg
Min.-max. height0…3000 mm
Min.-max. width0…1400 mm
Min. face width161 mm
Min.-max. glass/panel thickness13…53 mm
Barrier-free (≤) 20 mmYes
Zero-level thresholdYes
Thick door leaf75 mm
Type of designSingle-vent, Double-vent, Single-vent and side section, Double-vent and side section, Single-vent with toplight, Double-vent with toplight, Single-vent with toplight and side section, Double-vent with toplight and side section, Single-vent with side section, right, Single-vent with side section, left, Single-vent with side section, right and left, Single-vent with side section and toplight, Double-vent with side section, right, Double-vent with side section, left, Double-vent with side section, right and left, For use in façade
Vent optionAll around, Sill rail profile, Adjustable sill, Flush-fitted, Inward opening, Outward-opening, Insert panel infill, Door infill, leaf enclosing on one side, Door infill, leaf-enclosing on two sides
Infill typeInsert panel infill, Door infill, leaf enclosing on one side, Door infill, leaf-enclosing on two sides
Door thresholdAluminium, Automatic door gasket, Flat door threshold
Special applicationsAnti-finger-trap door, Sheet metal clad door, Opposed opening door, Swing door, Flush-fitted
Fitting materialAluminium, Stainless steel
Concealed fittings systemYes
Neutral-colour fittingYes
Fittings installationSurface-mounted door hinge, Concealed door hinge, Barrel hinge
Electric strikesYes
With panic functionYes
Finger-trap protectionYes
Opening typeSide-hung, Inward and outward, Single and double-vent
DIN directionDIN LH / RH
Door swingFlush-fitted
Mechanical strengthClass 3
Proof of durabilityClass 7, Class 8
Behaviour between different climatesClass 2(d),2(e)
Max. sound reduction Rwp42 dB(A)
Top / bottom door closersYes
Door closer typeTop closers
CertificatesRAL quality mark, cradle2cradle SILVER
CE markingYes
Specification texts
Schüco AD UP 75, thermally insulated aluminium door system
with a basic depth of 75 mm.
Design features:
Externally flush-fitted door construction with continuous 7 mm shadow gap on the outside.
Five-chamber profile construction, arranged symmetrically, consisting of three aluminium shells which are joined by means of special insulating bars without insulating foam.
As hybrid insulating bars with a large fixed proportion between the inner and centre shells and a decoupled outer shell, the door leaf profiles must be designed with "split insulating bars".
The decoupling must take place between the outer aluminium shell and the insulating bar to reduce the bi-metallic effect.
The door leaves must have a four-sided mitred leaf profile.
The sealing is carried out by one centre gasket and two rebate gasket levels.
The fittings are installed in the aluminium centre shell, not in the insulating bar.
An attachment to building structure is possible in the middle of the profile via the centre shell.
If there are no other requirements specified for the sill by standards / guidelines / regional building regulations, the bottom door sill must be fitted with a stabilising, thermally broken aluminium threshold in between and corresponding water-resistant moulded pieces.
Profile basic depths:
Outer frame, mullion, transom 75 mm
Leaf frame (door) 75 mm
Profile face widths:
Insert outer frame, inward-
opening door 63 mm
Insert outer frame, outward-
opening door 37 mm
Outer frame / sill, bottom 127 mm
Outer frame, side and top 76 mm
Mullion 108 mm
Transom 108 mm
Leaf frame, outward-opening 119 mm
Leaf frame, inward-opening 87 mm
Outer frame extension 44 mm
Test documents
Document type
Test type
Result
Classification
Document no. / Download
Prüfbericht
Fähigkeit zur Freigabe
Anforderung erfüllt
EN 14351-1
View onlineDownload (pdf, 9.6 MB)
Gutachterliche Stellungnahme
Schallmessung
42 (-1;-4)
EN ISO 717-1
View onlineDownload (pdf, 264.8 KB)
Gutachterliche Stellungnahme
Windwiderstandsfähigkeit
Schlagregendichtheit
Luftdurchlässigkeit
Klimaprüfung
Bedienungskraft
Dauergebrauchstauglichkeit
Stoßfestigkeit
Dauerlaufprüfung
Übertragung von SimplySmart
Übertragung von SimplySmart
Übertragung von SimplySmart
Übertragung von SimplySmart
Übertragung von SimplySmart
Übertragung von SimplySmart
Übertragung von SimplySmart
Übertragung von SimplySmart
View onlineDownload
Kurzbericht
Luftdurchlässigkeit
Windwiderstandsfähigkeit
Schlagregendichtheit
Klasse 4
Klasse C2/B2
Klasse 9A
EN 12207
EN 12210
EN 12208
View onlineDownload (pdf, 202.7 KB)
Kurzbericht
Einbruchhemmung
RC 2 / RC 2 N*)
DIN EN 1627
View onlineDownload
Kurzbericht
Luftdurchlässigkeit
Windwiderstandsfähigkeit
Schlagregendichtheit
Klasse 3
Klasse C2/B2
Klasse 5A
EN 12207
EN 12210
EN 12208
View onlineDownload
Kurzbericht
Luftdurchlässigkeit
Windwiderstandsfähigkeit
Schlagregendichtheit
Klasse 4
Klasse C2/B2
Klasse 8A
EN 12207
EN 12210
EN 12208
View onlineDownload (pdf, 321.1 KB)
Brochures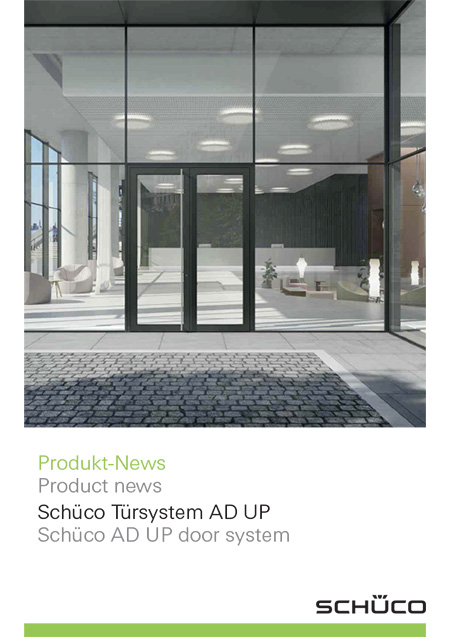 Schüco AD UP door system – Product news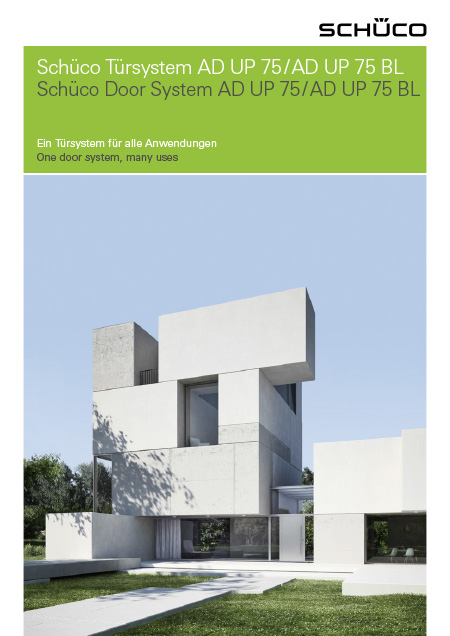 Schüco Door System AD UP 75 / AD UP 75 BL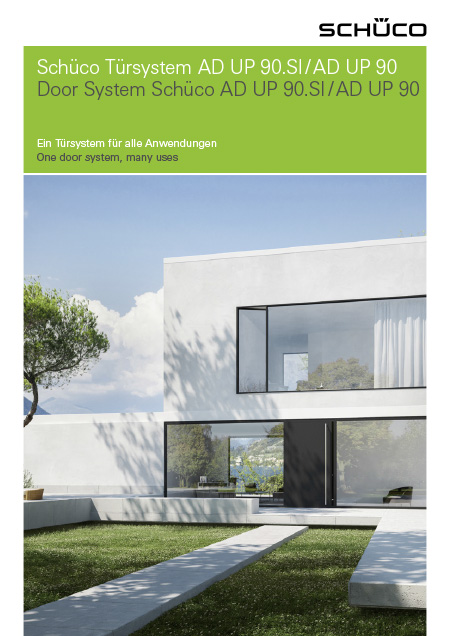 Door System Schüco AD UP 90.SI / AD UP 90