Fabrication benefits
Small number of components, easy fabrication, efficient solutions
High level of process reliability during fabrication, e.g. due to controlled contact pressure with visual control
Multifunctional basic profile for all applications with variable options for fixing to the load-bearing profile – from welding and screw-fixing through to the use of Hilti powder-actuated fasteners
Basic profile with optimum coatability: Multi-point rear-ventilated profile guarantees perfect distribution of the colour
Technical information
Uf value of frame (≥)0.83 W/(m²·K)
Min. face width50 mm
Max. glass/panel thickness70 mm
Max. weight1800 kg
Surface finishesRAL, Powder, Paint
Air permeabilityAE
WatertightnessRE 1200
Impact resistanceClass 5
Burglar resistanceUp to RC3
Suitable for safety barrier loadingYes
Max. face width60 mm
Min.-max. face width50…60 mm
Min. glass/panel thickness6 mm
Min.-max. glass/panel thickness6…70 mm
Max. glass/infill weight1800 kg
Installation angle0-15°
Polygon façade angle15°
DrainageYes
Drainage levels2
Wind load resistance2.0 [kN/m²]
Sun shading attachmentYes
Security systemYes
CertificatesEPD
CE markingYes
RecyclableYes
StandardsDIN EN 1627, DIN EN 13830
Building authority approvalYes
Colour-independentYes
Documentation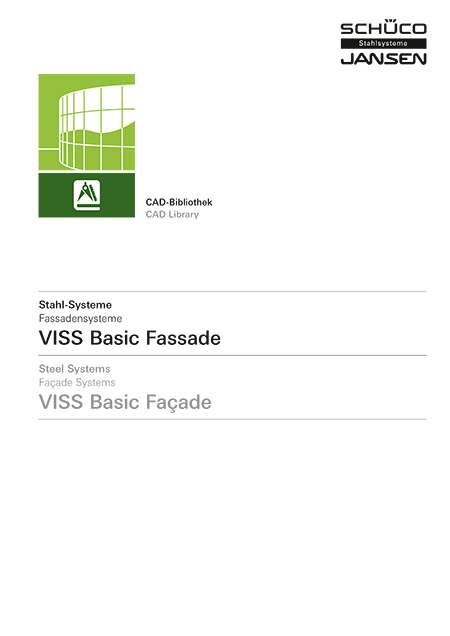 Façade Systems – VISS Basic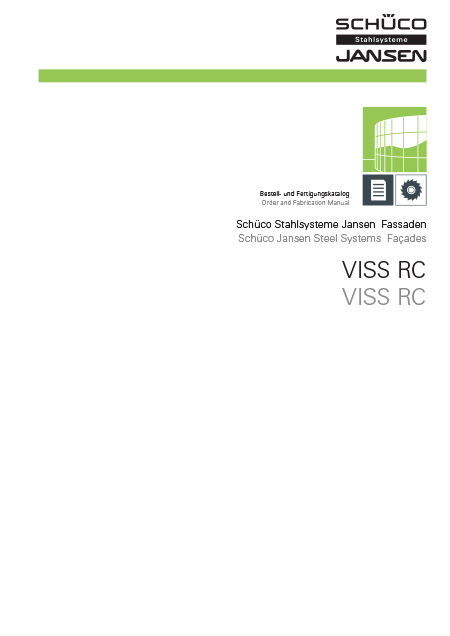 Order and fabrication manual – VISS RC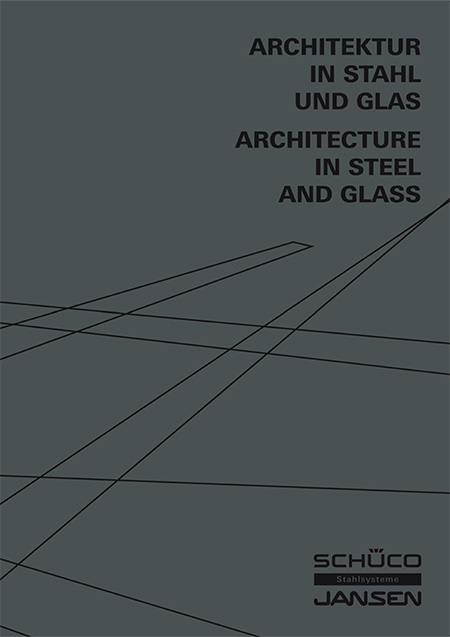 Architecture in steel and glass
Specification texts
VISS Basic TV
Independently supported, thermally insulated mullion/transom design for single and multi-storey façades or sloping roof constructions, with options for floor plans which are angled inwards or outwards
Design features:
The load-bearing structure of the façade construction consists of a steel or stainless steel substructure conforming to structural requirements. The load-bearing profiles are on the room side. The transoms are welded to the mullions or are attached to them using special connecting spigots. The glass weight load is transferred via stainless steel bolts (material 1.4301) which are welded / screwed tightly to the substructure.
External cover cap profiles in aluminium / stainless steel, face width 50/60 mm, with various depths and contours.
Glazing/panel thicknesses up to 70 mm may be used. All glazing, even in the insert units, lies in the same plane.
All glazing and/or panels are sealed in using EPDM weatherstrip profiles. The inner weatherstrips have a visible height of 6 mm and form the drainage level of the system. Different infill unit thicknesses are offset by variable system weatherstrips. The weatherstrip joints at cruciform, T and corner joints must be sealed carefully using butyl sealing strips.
The top pane edge seal is covered by a tab, which is vulcanised to the horizontal weatherstrip. Controlled drainage of the glazing rebate is achieved thanks to the overlap of the horizontal and vertical weatherstrips. The rebate base is ventilated and the vapour pressure of the glazing rebate is equalised to the outside in a concealed manner, field by field, by means of deflector blocks in the transom area below the outer cover profile.
The pressure plates are connected to the load-bearing structure using stainless steel screws, centring washers and anchor bolts.
Profile face widths, outside:
Mullion, transom 50/60 mm
Load-bearing profiles (in accordance with structural requirements)
Mullion ??? mm
Transom ??? mm
Transom base point and
intermediate floor attachment ??? mm
Cover cap (mullion)
(See architect folder for types) 18 mm
Cover cap (transom)
(See architect folder for types) 12 mm
The independently supported façade construction can be combined with standard façade constructions.
Test documents
Document type
Test type
Result
Classification
Document no. / Download
Prüfbericht
Einbruchhemmung
Einbruchhemmung
RC3
RC3
RC3
View onlineDownload (pdf, 521.9 KB)
Prüfzeugnis
Auszugswerte
4,5
Kategorie A, C2 und C4
View onlineDownload (pdf, 793.3 KB)
Gutachterliche Stellungnahme
Luftdurchlässigkeit
Schlagregendichtheit
Widerstand gegen Windlast
Pendelschlagversuch
Klasse AE
Klasse RE 1200
2000 Pa/ 3000 Pa
I5 / E5
Klasse AE
Klasse RE 1200
2000 Pa/ 3000 Pa
I5 / E5
View onlineDownload (pdf, 323.9 KB)
Gutachterliche Stellungnahme
Einbruchhemmung
Einbruchhemmung
RC2
RC2
EN 1627
View onlineDownload (pdf, 596.3 KB)
Gutachterliche Stellungnahme
Schlagregendichtheit
AE, RE 1200, 2000 Pa, I5/E5
CE Leistungswerte RC3
View onlineDownload (pdf, 323.9 KB)
Gutachterliche Stellungnahme
Einbruchhemmung
RC3
View onlineDownload (pdf, 947.7 KB)
Produktpass
Zulassung ohne Prüfung
View onlineDownload (pdf, 4.6 MB)
Brochures