Fabrication benefits
Maximum use of identical parts within the system and within the Schüco AWS modular system
Continuous centre gasket saves time-consuming manual work and installation steps: faster fabrication of the centre gasket compared to those sold by the metre with gasket corners; no interruption of the gasket level at the corners and gaskets do not need to be bonded
Insert outer frame with adapter gasket to compensate for different glazing thicknesses, for integration in Schüco mullion/transom façades
Schüco AvanTec SimplySmart fitting ensures efficient fabrication: flexible, simple and intuitive
Vent parts self-positioning and installed without tools and with no locking bar recess in the vent
Simplified and efficient locking bar preparation
Symmetrical cavity-fitted gearbox can be used on the right and left-hand side; simplified cutting of the locking bar and reduced storage requirements
Technical information
System basic depth75 mm
Min. face width67 mm
Uf value of frame (≥)1.4 W/(m²·K)
Max. glass/panel thickness52 mm
Max. vent width1500 mm
Max. vent height2200 mm
Max. sound reduction Rwp49 dB(A)
Air permeabilityClass 4
WatertightnessClass 9A
Burglar resistanceUp to RC3
Wind load resistanceClass C5 / B5
CE markingYes
Total basic depth85 mm
Width of vent frame85 mm
Max. vent weight160 kg
Min.-max. vent height540…2200 mm
Min.-max. vent width470…1500 mm
Outer frame face width67 mm
Vent frame face width0 mm
Max. face width of mullion181 mm
Min.-max. face width of mullion92…181 mm
Max. face width of meeting stile83 mm
Min.-max. face width of meeting stile83…83 mm
Min.-max. glass/panel thickness16…52 mm
Area of applicationExternal use, Residential projects, Residential projects, Commercial projects
Shear bondYes
Concealed fittings systemYes
Surface finishesPowder, Anodised, Paint
Glass compositionTriple glazing
Operating forcesClass 1
Barrier-free operating forces in accordance with DIN 18040Yes
TipTronicYes
Opening type: TipTronic, inward-openingTurn/tilt, Side-hung, Bottom-hung, Toplight
Opening type: manual, inward-openingTurn/tilt, Side-hung, Bottom-hung, Double-vent turn/tilt / side-hung, Double-vent side-hung / side-hung, Tilt/slide, Toplight, Tilt-before-turn
Opening angle180 °
Mechanical strengthClass 4
Proof of durabilityClass 3
Corrosion protection class for fittingsClass 5
Uw value of window (≥)0.87 W/(m²·K)
Ug value of glass (≤)0.3 W/(m²·K)
Drainage levels3
Security glazingYes
Suitable for safety barrier loadingYes
Certificatescradle2cradle SILVER
Colour-independentYes
Specification texts
Schüco AWS 75 BS.HI+, highly thermally insulated aluminium block window system
With 75 mm basic depth.
Design features:
Integrated system, the vent frames are positioned behind the rebate of the outer frames.
The clear dimension of the opening vents is identical to that of the fixed glazing and/or infill.
Face-fitted vent frame on the room side rebated by 10 mm from the frame edge.
Thermally insulated insulating bars with three hollow chambers form the rebate for the co-extruded, double hollow chamber centre gasket fitted with a foam core.
For improved separation of heat transfer, this must also be designed with a fin.
The joints of the external glazing retention beads are covered by the glazing gasket, which is designed as a vulcanised gasket frame.
The glazing gaskets with fins on the room side also seal off the glazing rebates.
Profile basic depths:
Outer frame, mullion, transom 75 mm
Vent frame (face-fitted window) 80 mm
Profile face widths:
Outer frame, bottom 91.5 mm
Outer frame 66.5 mm
Insert outer frame 50 mm
Mullion 107 mm
Transom 91.5 mm
Double-vent profile 83 mm
CAD data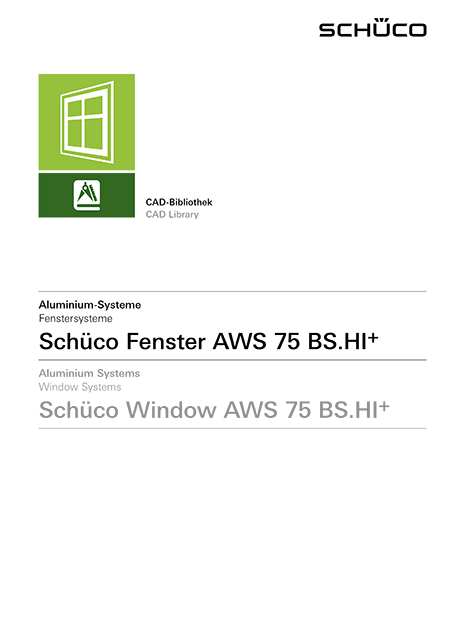 Planning principles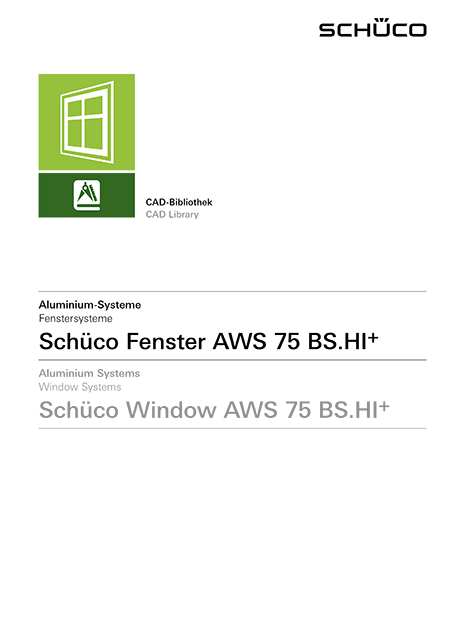 System drawings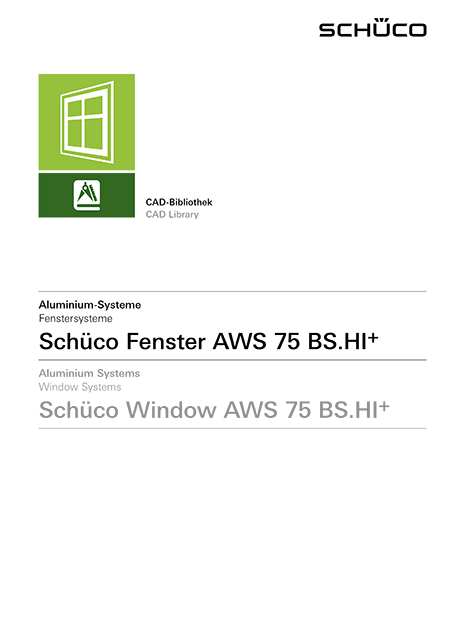 Rule details
Test documents
Document type
Test type
Result
Classification
Document no. / Download
Prüfzeugnis
Dauerlaufprüfung
Bedienungskraft
20.000
Klasse 1
Klasse 3
Klasse 1
View onlineDownload (pdf, 163.3 KB)
Prüfzeugnis
Luftdurchlässigkeit
Schlagregendichtheit
Windwiderstandsfähigkeit
Q100(L)=0,13 100(F)=0,38
750
+/- 3000
Klasse 4
Klasse E750
Klasse C5/B5
View onlineDownload (pdf, 143.0 KB)
Prüfzeugnis
Luftdurchlässigkeit
Schlagregendichtheit
Windwiderstandsfähigkeit
Q100(L)=0,40 Q100(F)=0,57
1050
+/-3000
Klasse 4
Klasse E1050
Klasse C5/B5
View onlineDownload (pdf, 908.6 KB)
Prüfzeugnis
Wärmedurchgangskoeffizient
1,4 – 1,8
View onlineDownload (pdf, 357.7 KB)
Prüfzeugnis
Dauerlaufprüfung
Bedienungskraft
20.000
Klasse 3
Klasse 1
View onlineDownload (pdf, 603.0 KB)
Gutachterliche Stellungnahme
Einbruchhemmung
RC 1N / RC 2 / RC 2N
View onlineDownload (pdf, 226.1 KB)
Gutachterliche Stellungnahme
Einbruchhemmung
RC 1N / RC 2 / RC 2N
View onlineDownload (pdf, 227.4 KB)
Gutachterliche Stellungnahme
Einbruchhemmung
RC 3
View onlineDownload (pdf, 117.7 KB)
Gutachterliche Stellungnahme
Einbruchhemmung
RC 3
View onlineDownload (pdf, 219.6 KB)
Gutachterliche Stellungnahme
Einbruchhemmung
Einbruchhemmung
Einbruchhemmung
TipTronic SimplySmart

TipTrpnic SimplySmart

RC2 / RC2 N
RC2 / RC2 N
RC 2 / RC 2 N
View onlineDownload (pdf, 195.3 KB)